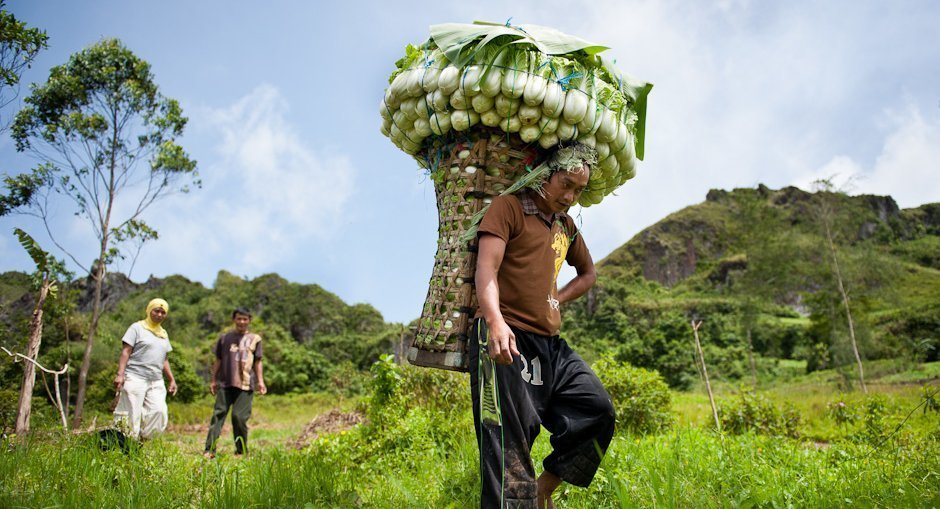 The Vegetable Farmers of Mantalongon
Cebu, Philippines
I have heard numerous times now of a mountain town here in Cebu where the weather is cooler and vegetable farmers carry large baskets of produce on their heads. I have always had a small interest in going to see what this was all about, but a part of me never thought it would be too interesting – vegetables are really not that exciting. Again, I was reminded of this place last week when my brother-in-law went on a day hike in the area and showed me some pictures of the farmers carrying these large baskets. I decided I should go and visit the small town of Mantalongon and explore how vegetables are harvested.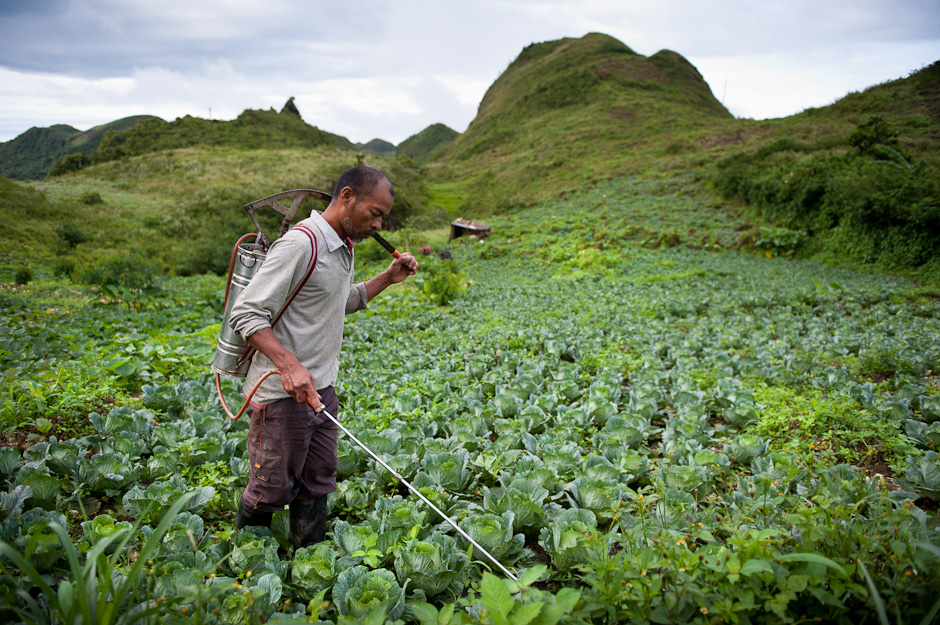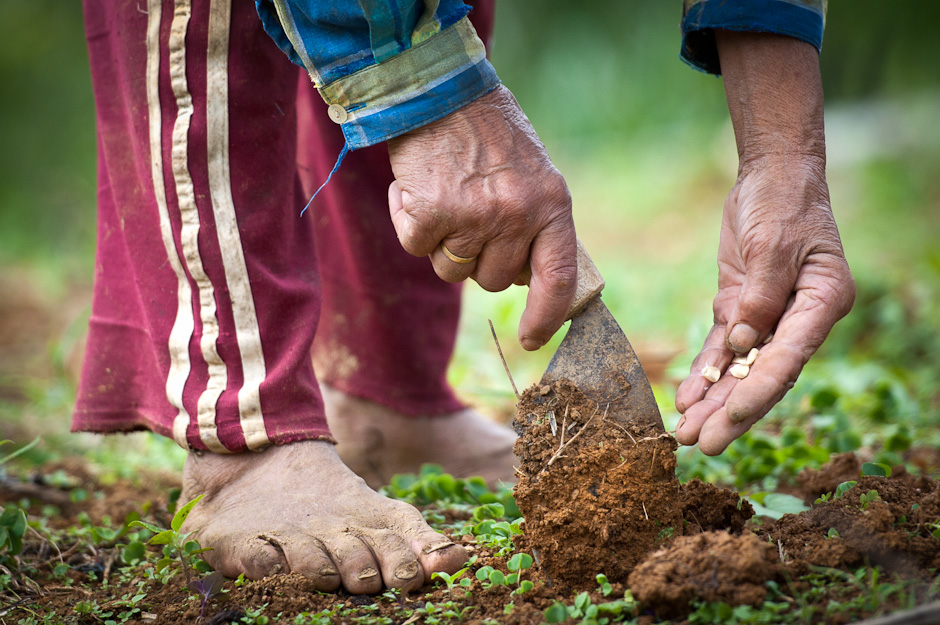 Most vegetables in Mantalongon are harvested every day depending on the time of year and the type of crop. We saw cabbage, pechay, carrots, syote, eggplant, carrots, corn, onions and others during our time there. It seems like the majority of the fields are small plots of land managed by individual households. During harvest time community members help each other out, by picking, packing and getting the vegetables to the market about 3-5km away in town.
The vegetables are packed into large baskets which are then either placed on a carriers head or back. Its seems somewhat painful carrying over 100 kilos of vegetables on your head, but I'm not sure how else they would get the baskets off of the mountain. There are only muddy foot paths in the fields and getting a motorized vehicle up there is probably out of the question. I must say that walking barefoot on these trails is much easier than using slippers (which most Filipinos wear). My slippers broke up on the mountain and I ended up waking barefoot for most of the day. I still ended up with mud all over me because it seems like my balance is not what it used to be with a heavy bag on my back. I can't imagine carrying 100 kilos on my head and walking these muddy trails.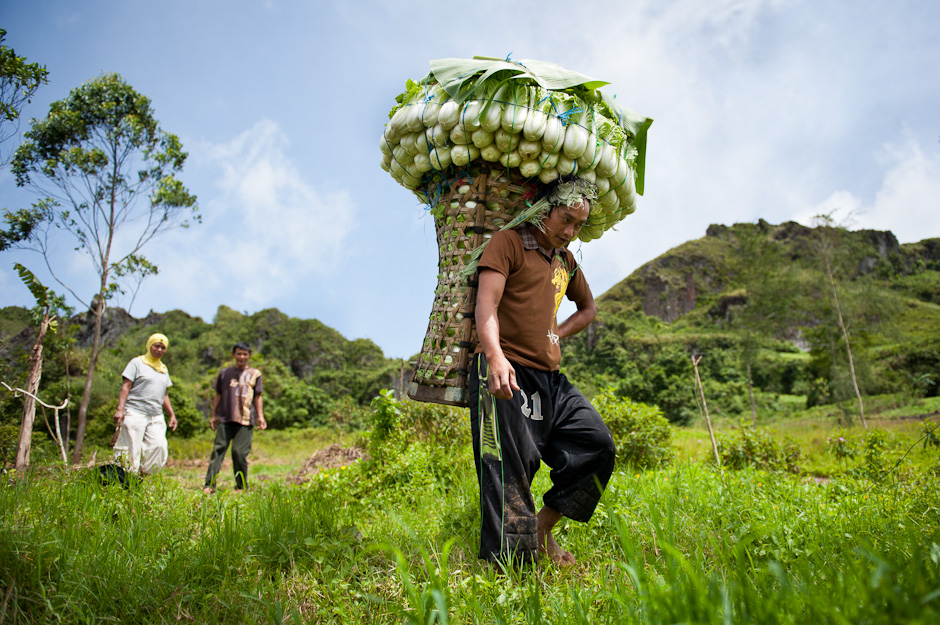 I was amazed while walking back into town from the vegetable fields, seeing these large baskets being used to transport all types of stuff. I saw concrete blocks in them, grass to feed livestock, and the man above was transporting bread for his store. The surrounding area of Mantalongon is beautiful and on top of the mountain range is the highest peak in Cebu, Osmena Peak. From the top you can get a feel for the unique landscape of the area, jagged peaks and limestone cliffs. You also get a nice view of Cebu's surrounding islands.

Once the produce arrives to Mantalongon market the baskets are weighed and sorted. From here they are repackaged for transport to Cebu City where they will be sold in Carbon Market. A lot of labor goes into getting vegetables on our tables.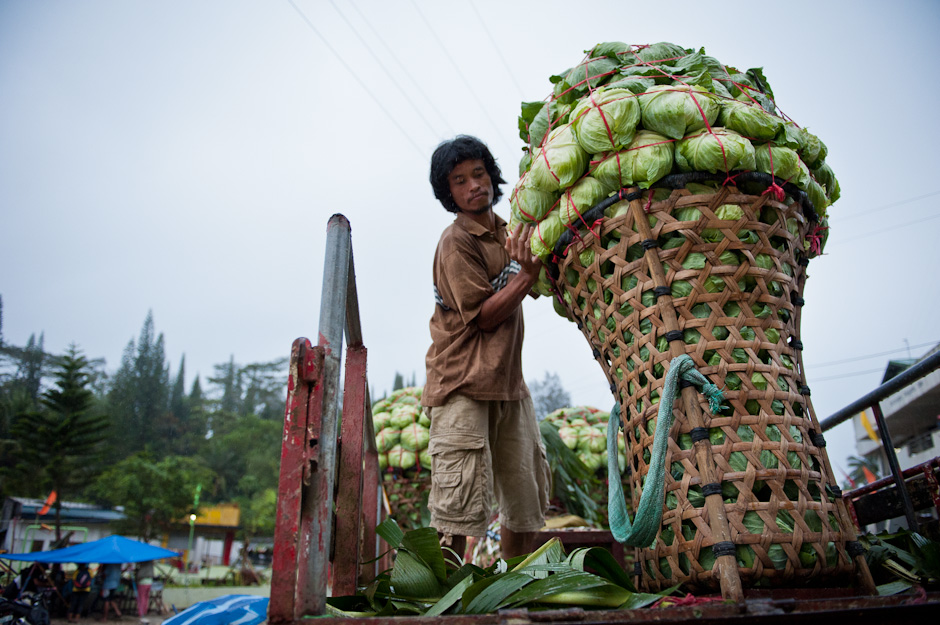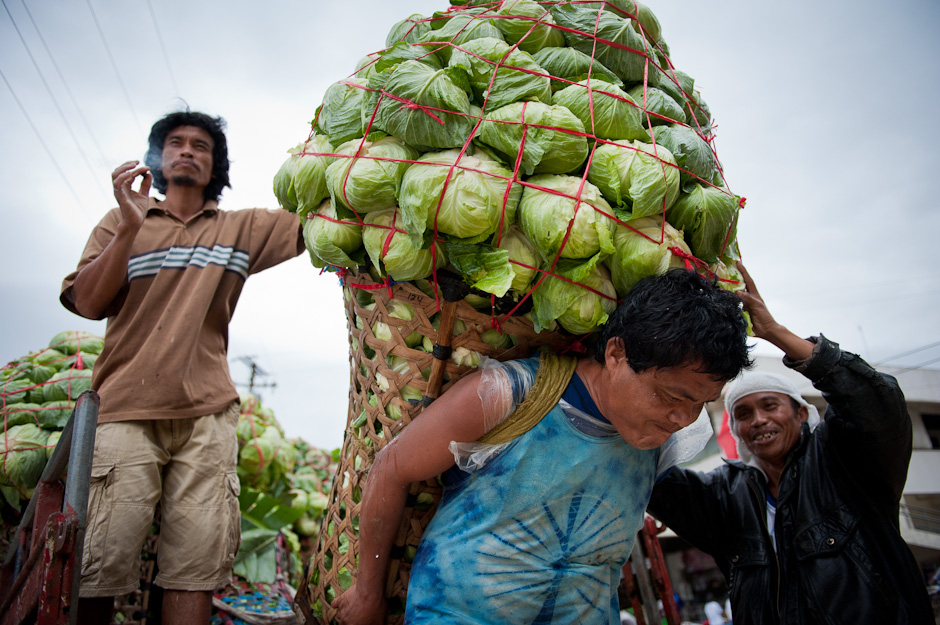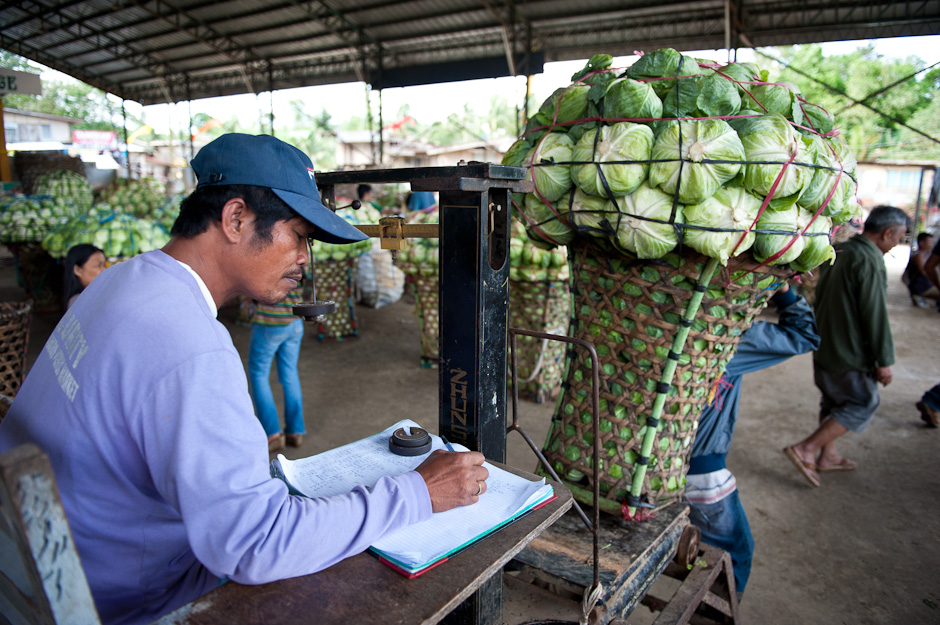 I'm heading back to Mindanao this week to see what kind of stories I can find. I'm hoping I will be able to connect with some of the Aeta indigenous people there, as I have heard they may still do some kind of traditional hunting. I also have some interest in doing a story on the NPA (New Peoples Army), a communist rebel party here, but concerns of safety and finding a contact may be an issue. I try to find and gather has much information as possible before going somewhere, but in reality you just never know what it will be like until you get there. I'm sure something interesting is laying ahead. More to come from the road.
Jacob Maentz
May 30, 2011