An Assignment with Share an Opportunity
Visayas, Philippines
I spent last week with the folks from Baptist World Aid Australia and Share an Opportunity Philippines (SAO) working on an assignment in Panay and Negros Islands. SAO has a number of programs here in the Philippines focusing primarily on community development using a holistic approach. It sounds complicated, but the basic idea is that in order to improve a child's life you have to improve all aspects of the community that influence that child. You can read more about SAO's programs and wonderful work they are doing HERE. Baptist World Aid is SAO's major donor and they were in need of video and stills for marketing purposes back in Australia. I joined the Sydney team in Manila where we started our journey talking with the CEO of SAO to get a better understanding of their programs. Our time in Manila was short and we were soon off to visit a number of children and their families who have been participating in the program. We were looking to tell stories of how the program has changed these childrens lives.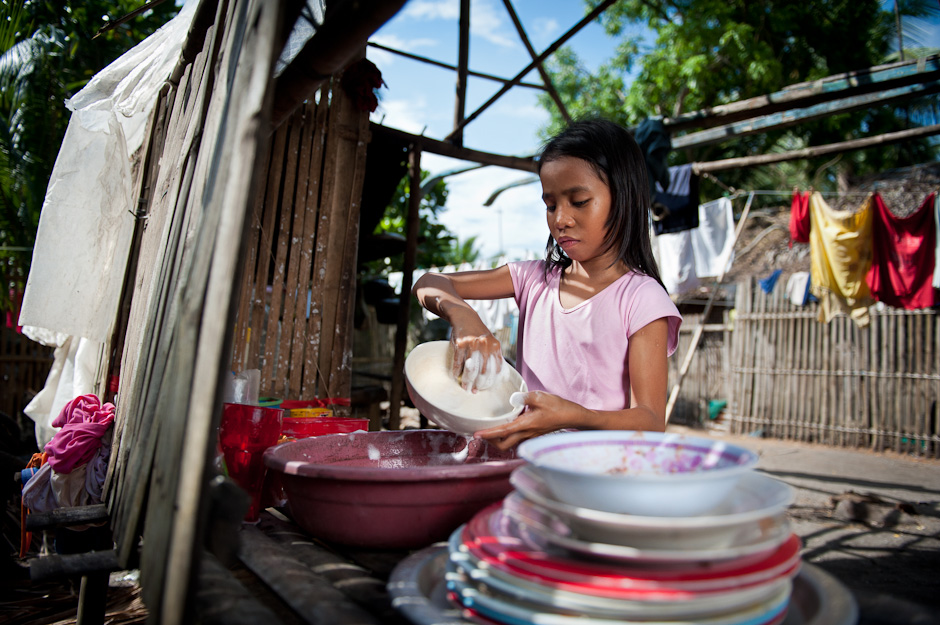 Much of our time was spent visiting children who were already in the SAO program. We heard a lot of stories from the children about how the program has helped them not only financially, but in growing as an individual. I heard an overwhelming response from the children that they have become more respectful to their parents, more active in their communities and in their own household. Most of my images were of the children doing their normal everyday activities and chores around the house.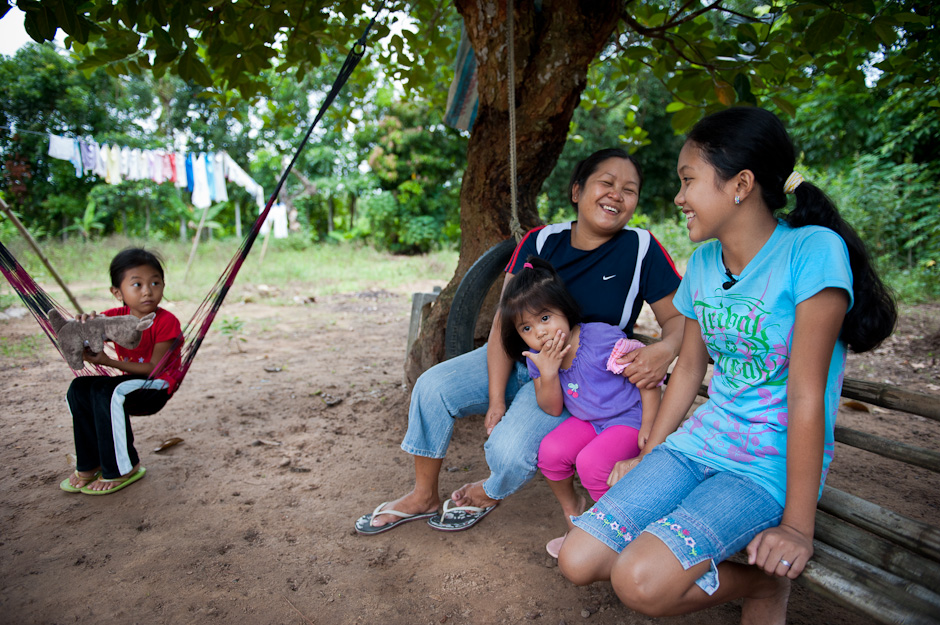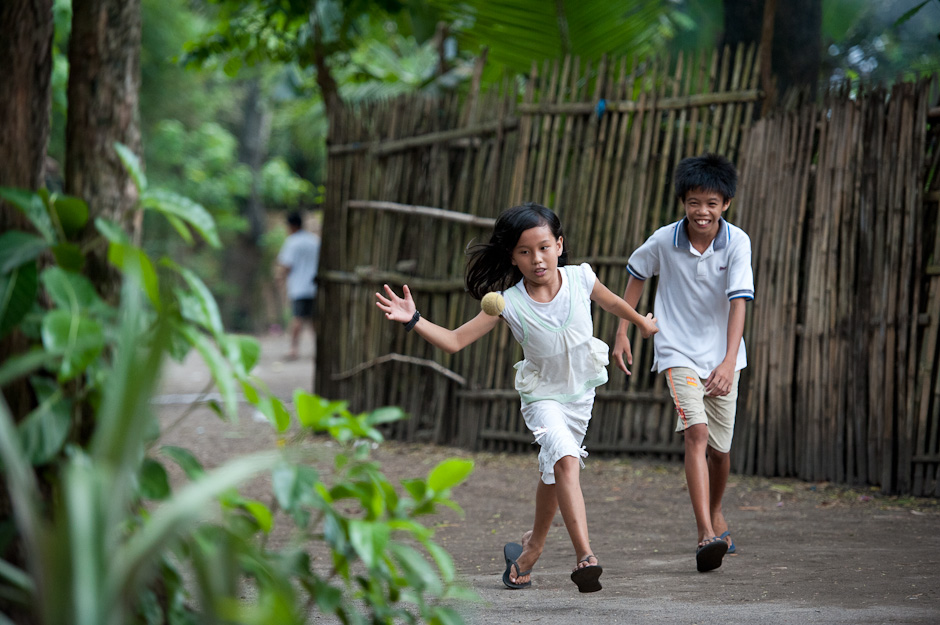 I was also asked to capture images of the children playing and enjoying life. I think the handball game was shown to the kids by the Australians with me. They were enjoying it.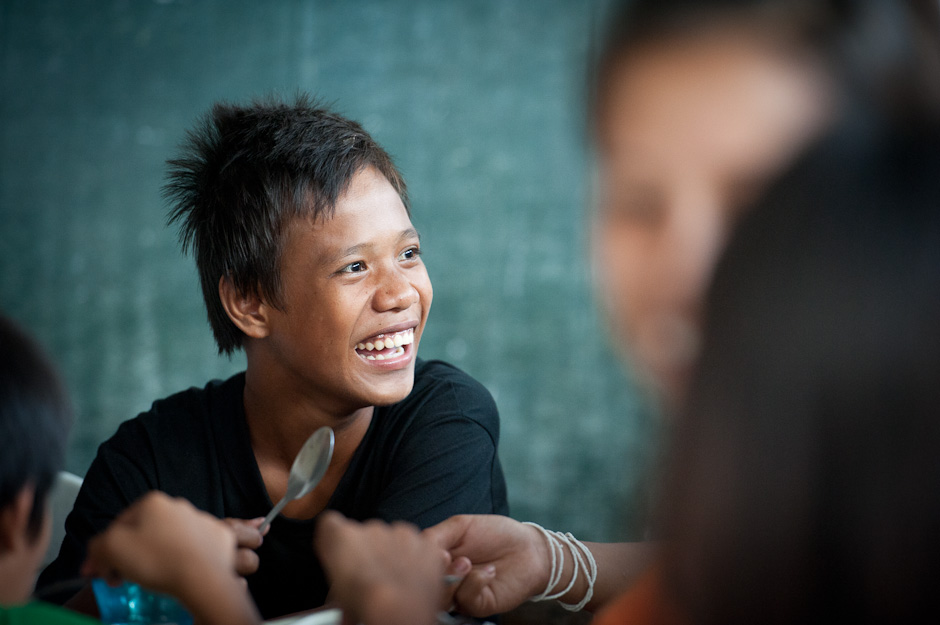 Two of the sponsored children; one in Panay and one in a new area of Negros island. I am not using the childrens names as requested by Baptist World Aid Australia.
All of the children come from very poor communities and live in very simple homes, usually made of nipa palms and bamboo. Cooking is normally done over an open flame with whatever fuel can be found.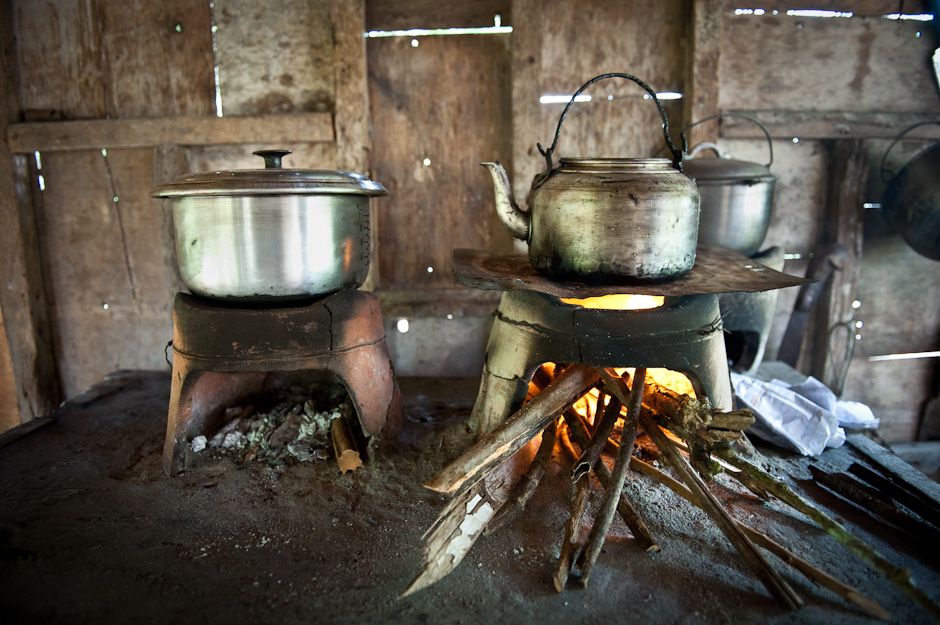 Visiting these communities and talking with the children was sort of an eye opener for me. I see poverty everyday living here in the Philippines, but I don't always get the chance to dig in and hear peoples stories. Talking with the children and their families on a deeper level and hearing about their situations was emotional at times. I realized that people who support aid organizations really are helping good causes and changing peoples lives for the better.
Thanks to everyone from SAO who went out of their way to make our trip the best it could have been.