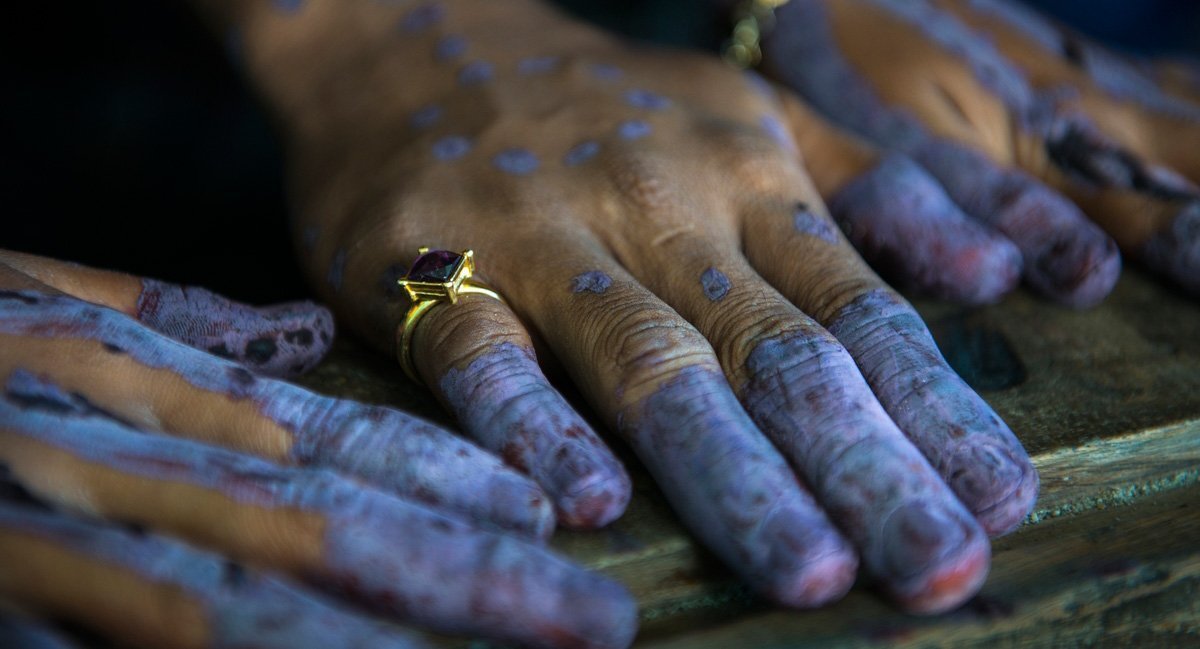 FIRST TWO VIDEO EPISODES FROM TAWI-TAWI
Here are the first two installments from Project Katutubo in Tawi-Tawi. There are still more in the works and some exciting plans for a longer version. In the first episode I shoot the geometrical patterns and colors of a Tepo, a mat made from pandan leaves, as well as the Sama-Bajau who diligently weaves it. The second episode was taken while visiting a seaside village in Sanga-Sanga. Here we chanced upon a young Bajau-Sama bride who was to be wed that evening. Thanks again to The EXTRA MILE Productions for producing these.
Tepo Weaving in Tandubas, Tawi-Tawi.
The Bajau Bride, Sanga-Sanga, Tawi-Tawi.
Below is a photo (from left to right) of myself discussing something, clearly important, with Director Gabby Malvar and Director of Photography Takeyuki Onishi. We had a wonderful team of people that made this trip and production possible.