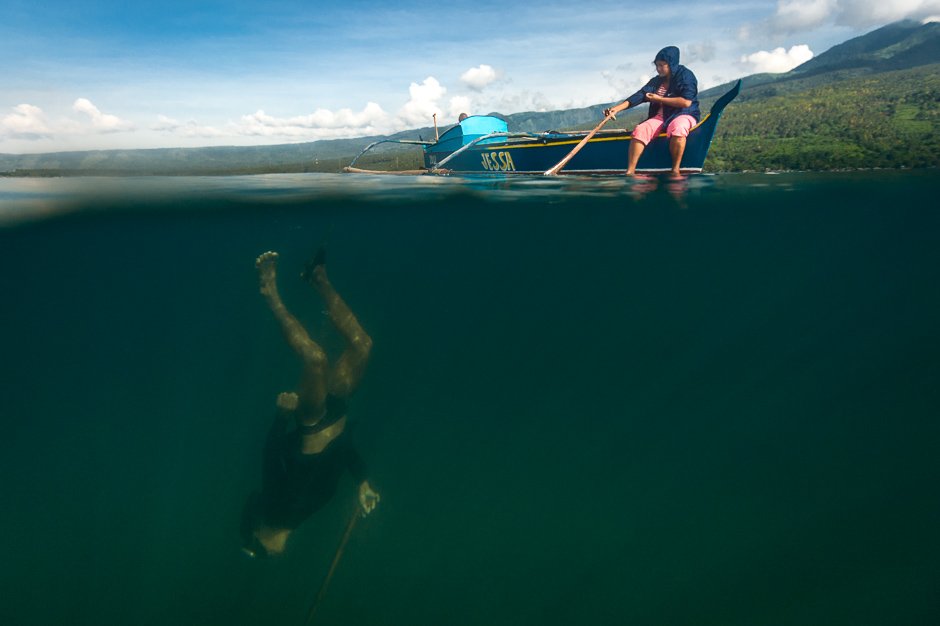 A Few Months of Happenings and Exhibit News
Philippines
A blog post is well past due and it always amazes me how fast time goes by. Since my trip to the Cordilleras last April/May I feel like things have been non-stop making time soar by even faster. The past few months have mostly been filled with planning and getting things in line for the upcoming year with some intermittent travel, assignment work and workshops. The most exciting event I have been planning for is my first solo exhibit this coming January in Manila. The exhibit is entitled "The Forgotten Ten" which refers to the some 10 to 20 percent of the Philippine population considered to be indigenous. The photographs on display will be a curated selection of my work from the last year and a half of the Katutubong Filipino Project giving an inside look into the diverse and culturally rich lives of our nation's often forgotten people.
Here is a little background on how this came to be. When my wife and I started the Katutubong Filipino Project almost two years ago I was approached by Asia Society Philippines who wanted to help support and get involved with the project. We floated around a few different ideas but eventually decided that an exhibit would be a great way to help educate the public about the different indigenous groups in the country. We sat on the idea for over a year, as we were still collecting images and stories, and decided last May to push forward with the event. Originally, we set the date for August, but because of scheduling and other concerns we eventually moved the event to January 2014 at the Yuchengco Museum in Makati. Asia Society has been hard at work organizing the event and we are thankful to our other major sponsors as well. There are a number of other people and organizations who have been very supportive of this from the start and we are hopeful it is going to be a very successful exhibit. We are also excited as the exhibit will rotate to a number of different universities throughout 2014 to further get our message out. I really do encourage anyone who will be in Manila this January to stop by and see what we have put together.
Details: The Forgotten Ten – A Photographic Exhibition. January 10 – 23, 2014. The Water Dragon Gallery, Yuchengco Museum, Makati, Manila. For updates and more information please join our event page and do share this with anyone you believe might be able to make it. We are really hoping for a good turn-out.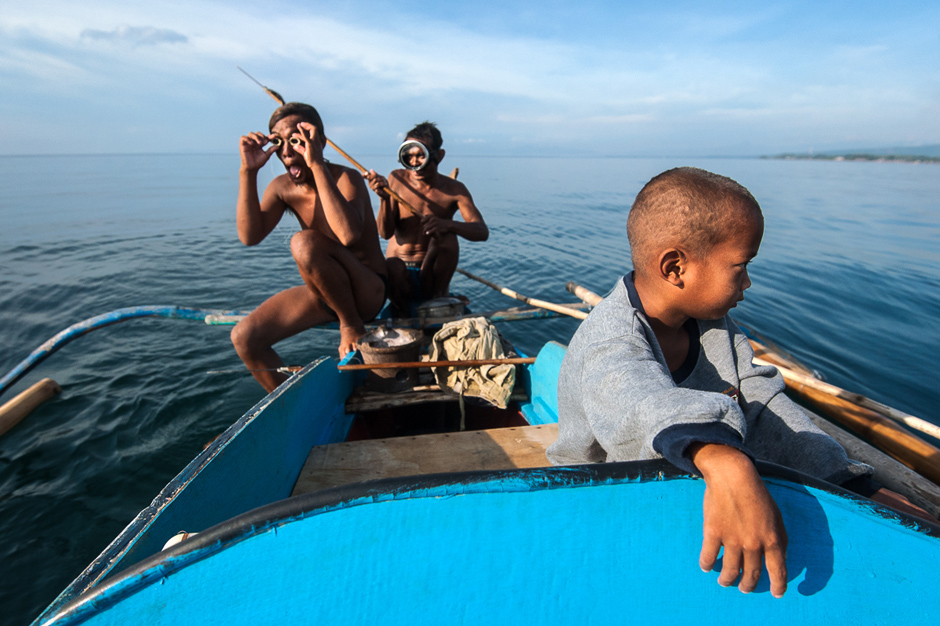 In late July, I spent a few days with a Badjao community outside of Davao looking to get some insight for a more in-depth trip in the future. The Badjao are originally from Sulu and northern Borneo, but are now spread throughout a larger range including Mindanao and the Visayas. It's my hope to visit Sulu or Tawi-Tawi at some point to get a genuine look into Badjao culture in a more raw form. Of course, there are reasons this area is not often visited and being a foreigner it is still too dangerous for me to travel there. I am keeping my options open though and want to figure out a way to get access to a community there at some point. In the meantime, I am planning on visiting a few more Badjao communities including those who have relocated to the major cities within the Philippines. The Badjao's are some of the most marginalized indigenous peoples within the country and they often travel to urban areas to beg or look for other alternatives. My visit to this community in Davao allowed me to gather some more information on these wonderful people and I had a fun time joining the men on their fishing trips.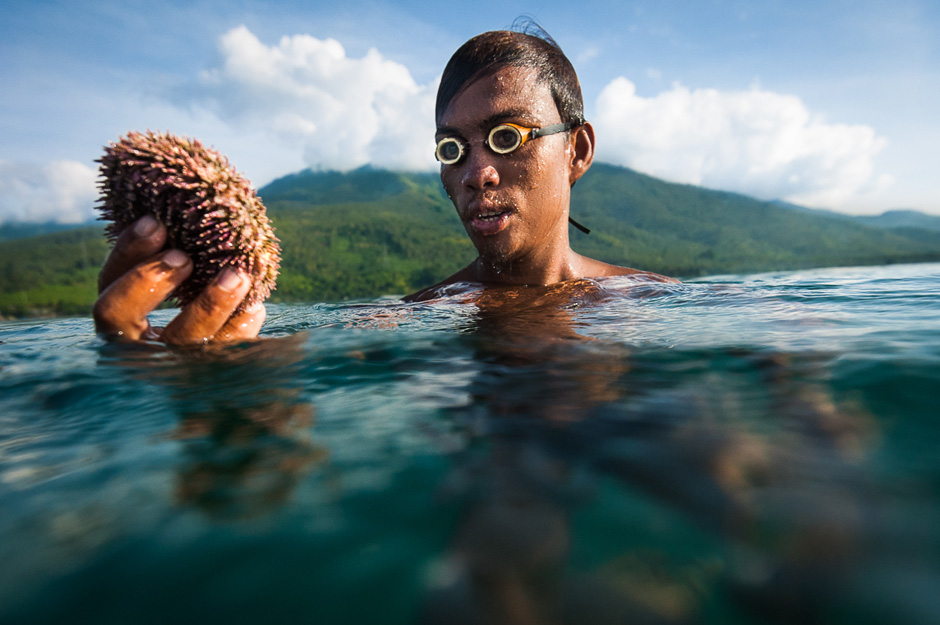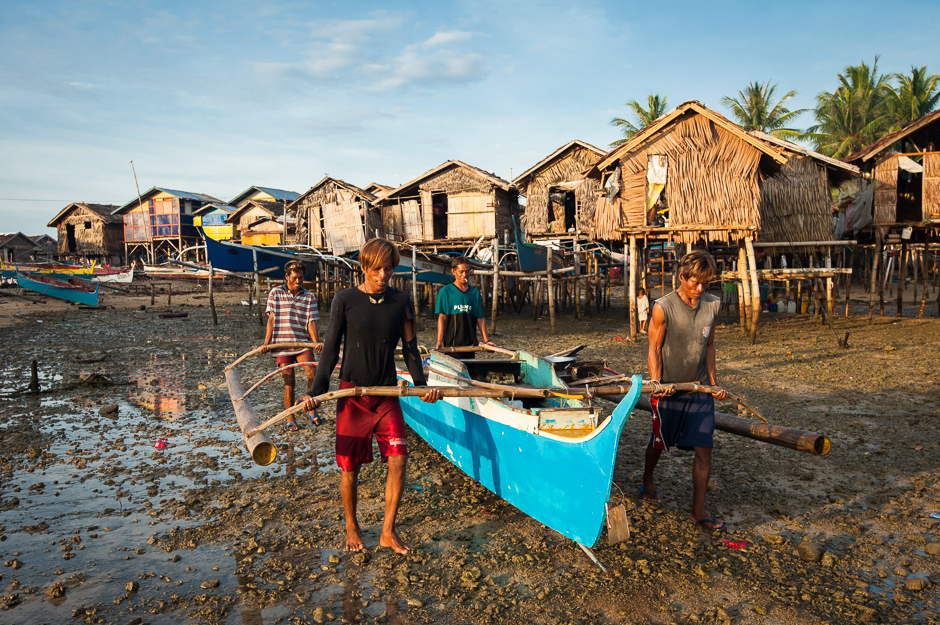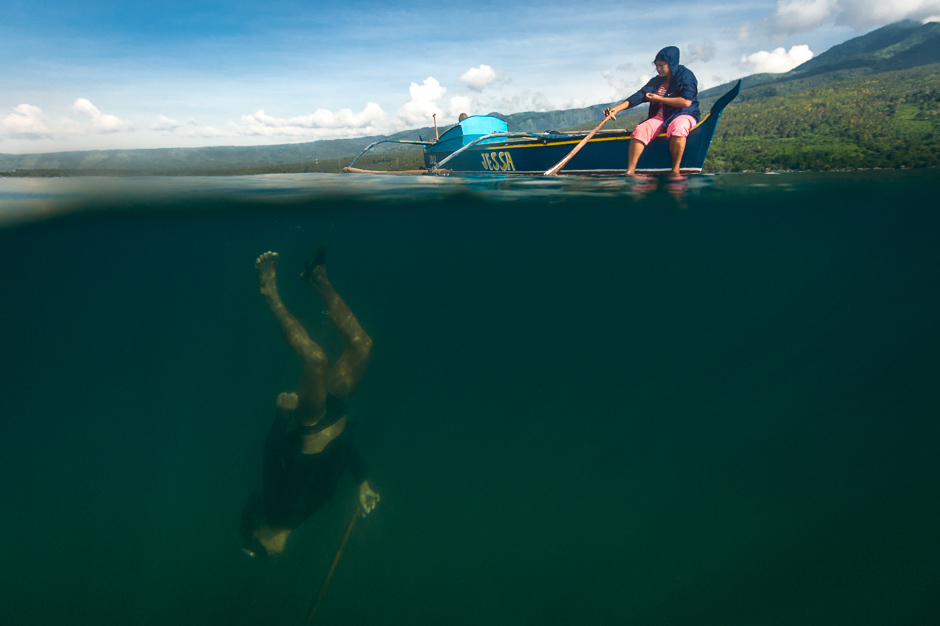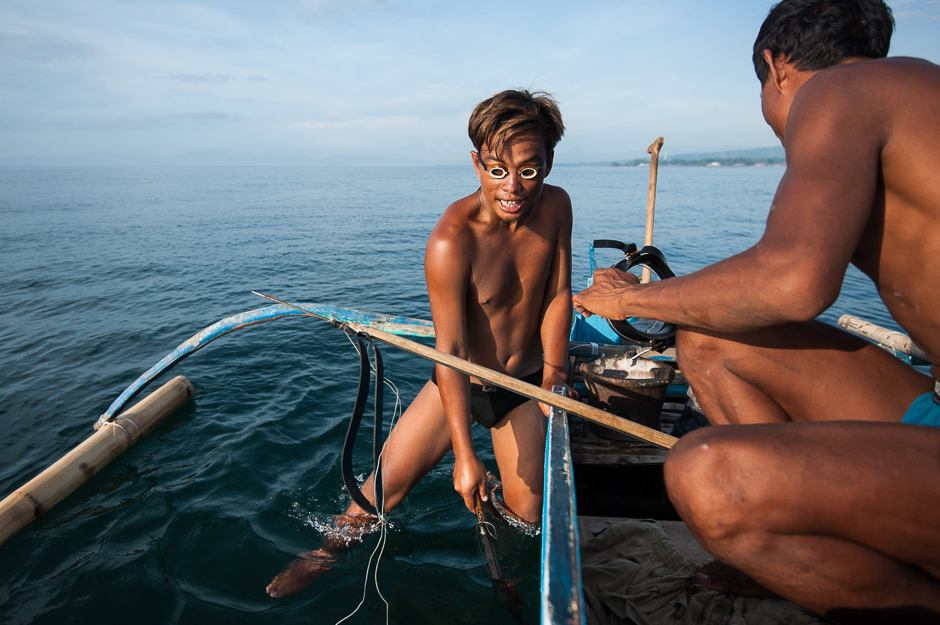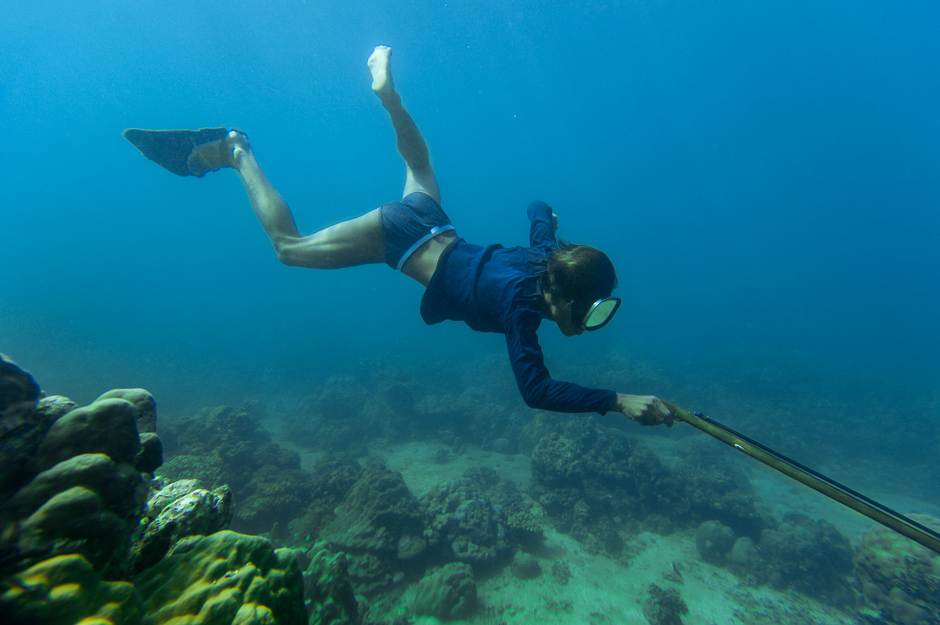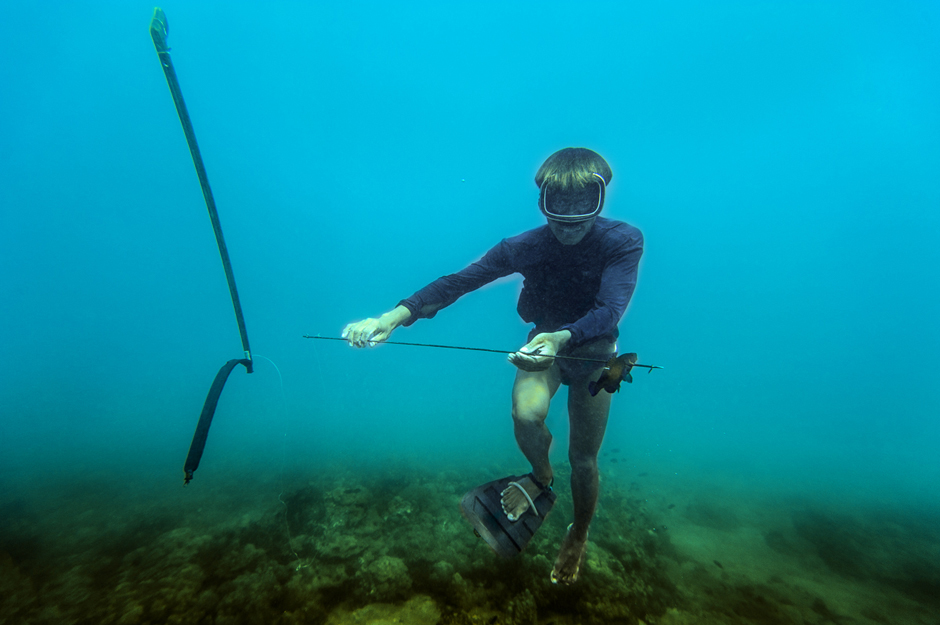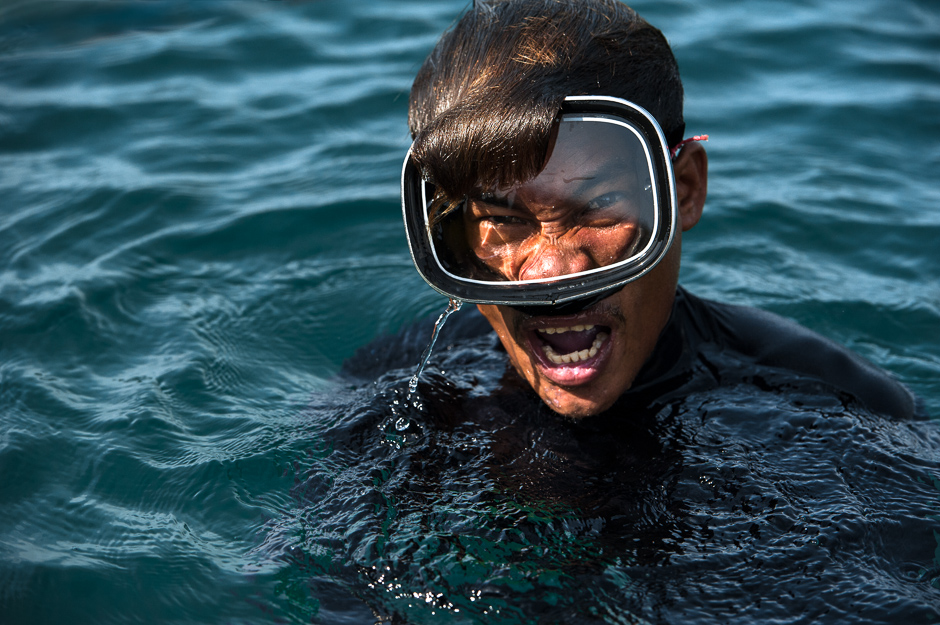 "For most of their history, the Badjao have been a nomadic, seafaring people, living off the sea by trading and subsistence fishing." There are a number of different groups of Bajau with different languages, cultures and practices as well. "The exact origin of the word "Bajau" is unclear, though it is generally accepted that these groups of people can be termed Bajau, though they never call themselves Bajau. Instead, they call themselves with the names of their tribes, usually the place they live or place of origin." – Wikipedia. When I get to spend more time with these communities I plan to share more insights and stories as I hear it from the people themselves.
An interesting cultural practice still used by the Badjao is the method in which they build their homes. Their homes were/are generally built on stilts over the ocean, a traditional method of building allowing them easy access to the sea. Even those highly nomadic Badjao groups often built semi-permanent homes close to the shoreline.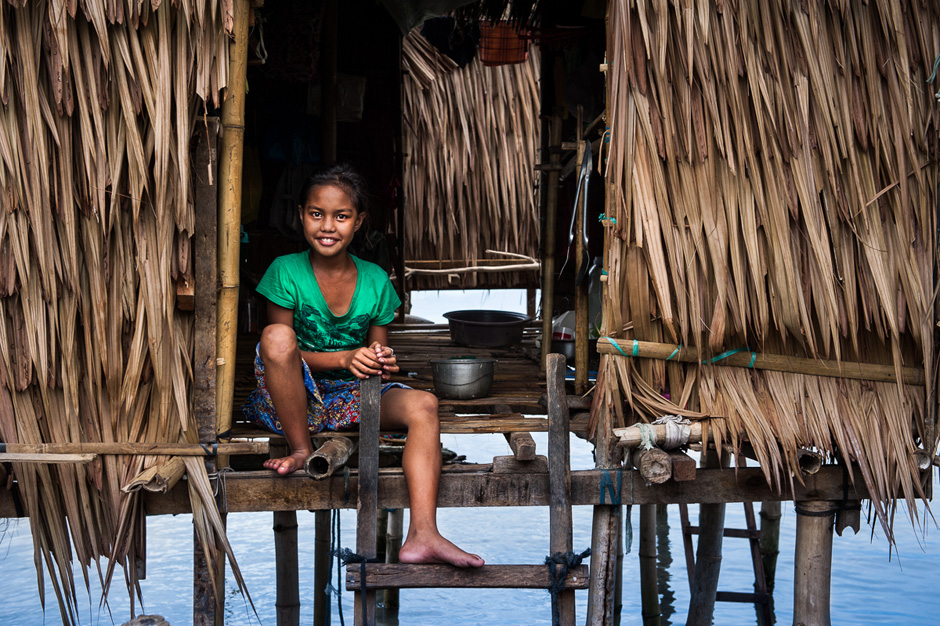 September arrived which started with some work for an advertising agency in Manila followed by a two week one-on-one workshop. The advertising shoot was a new experience for me, being part of a large production team and seeing the amount of work involved to pull it off. I cannot mention any specifics, but perhaps after the campaign is complete I can share some of the photos they used. I was then back in Cebu getting ready to start another journey with the arrival of a participant willing to spend two weeks with me hearing how I would do this or that. I really do enjoy the time I get to spend on these workshops because it is very rewarding to see individuals improve their craft and of course the camaraderie of having quality time with like-minded people. We started our adventure in Cebu visiting some of the local markets, handicraft factories and scenic spots.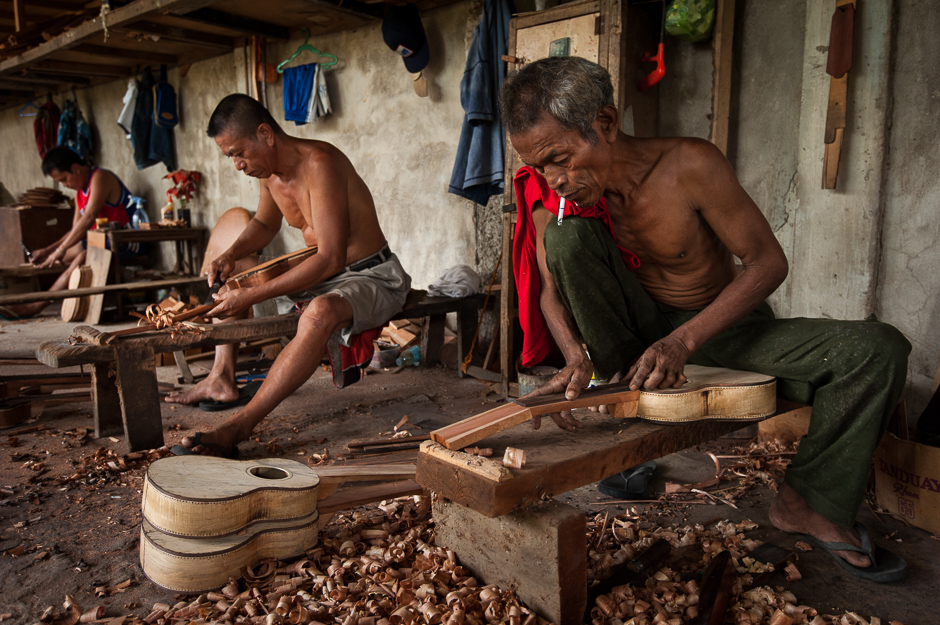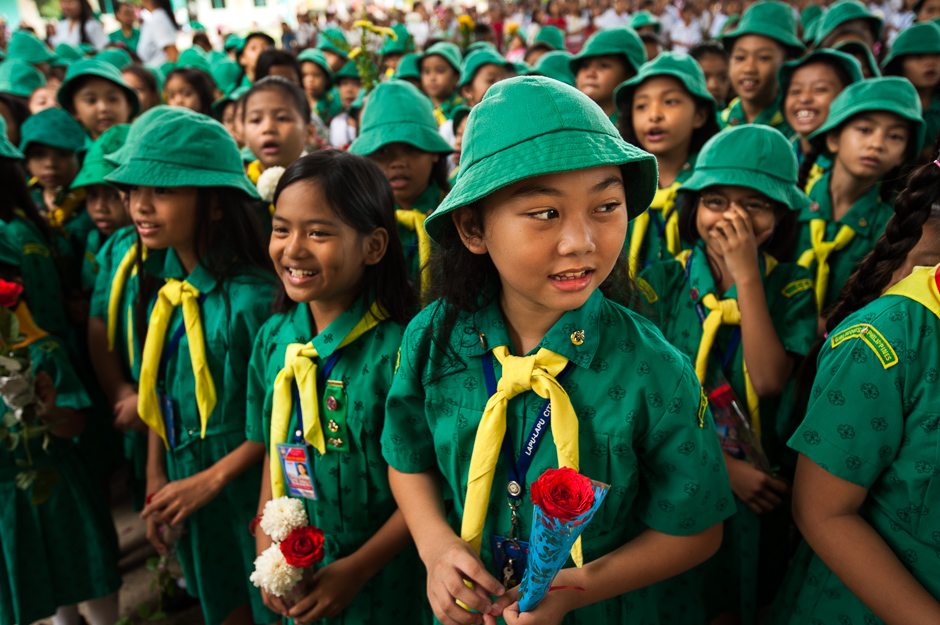 One of the places we visited while in Cebu was a small boxing gym in Mandaue City. The gym is run by Brix Flores a well-known boxer in the area and an extremely welcoming and humble man. Brix won the Bronze medal at the 1986 Asian Games in Seoul and since retiring he has been running the Flores Gym to train other fighters. I was introduced to Brix earlier in the year when I went with Karl Grobl and some of his participants during his Philippine Photo Tour. You can see more photos from the gym when Karl went there on first visit over at his blog. Boxing is an extremely popular sport here especially now with young kids being able to look up to role models such as Manny Pacquiao. Flores Gym is a great place to take photos because it's much more raw than the newer more modern gyms that are starting to appear at shopping centers and malls around town.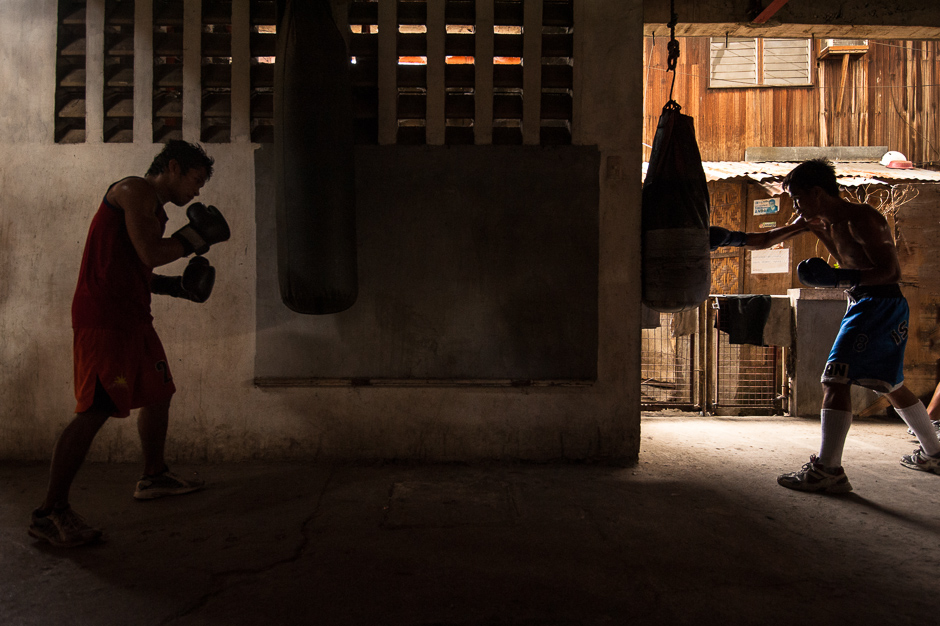 After leaving Cebu we headed north with hopes of getting straight to the provinces of Kalinga and Ifugao in Luzon. However, you never know how weather will fit in and on this trip a typhoon delayed our travel north. We ended up staying two days in Manila exploring the streets, markets, churches and eventually a cock fight. I am not that familiar with places to photograph in Manila, but we manged to find some interesting locations and made the best of our time there.
We did eventually make it to Kalinga and just in time to witness a ritual that doesn't happen too often. The ritual is what they call a pusipus and it is basically a celebration for the end of life. When an elderly person gets sick and is close to passing away this ritual is held to honor the person before they die. It's a good reason to celebrate a well lived life. Not every person can afford a pusipus ritual however, because in tradition one must feed all their guests with a carabao meat. This particular pusipus used two carabaos which cost roughly 35,000 pesos each, something too costly for many. After the ritual, we spent some time in and around the town of Lubuagan visiting with people and getting to know more about Kalinga life.
Our last stop in Kalinga was a visit to Buscalan, the place known for its old tattooed women and Fang-od the last traditional tattoo artist. I was there not too many months ago and it was very warming to know that many of the women remembered me, even my name. This was partly because I had bought them all pancakes the last time I was there and they remembered that and all the jokes we had made. Unfortunately, there were no pancakes this time but it was really nice to see familiar faces again.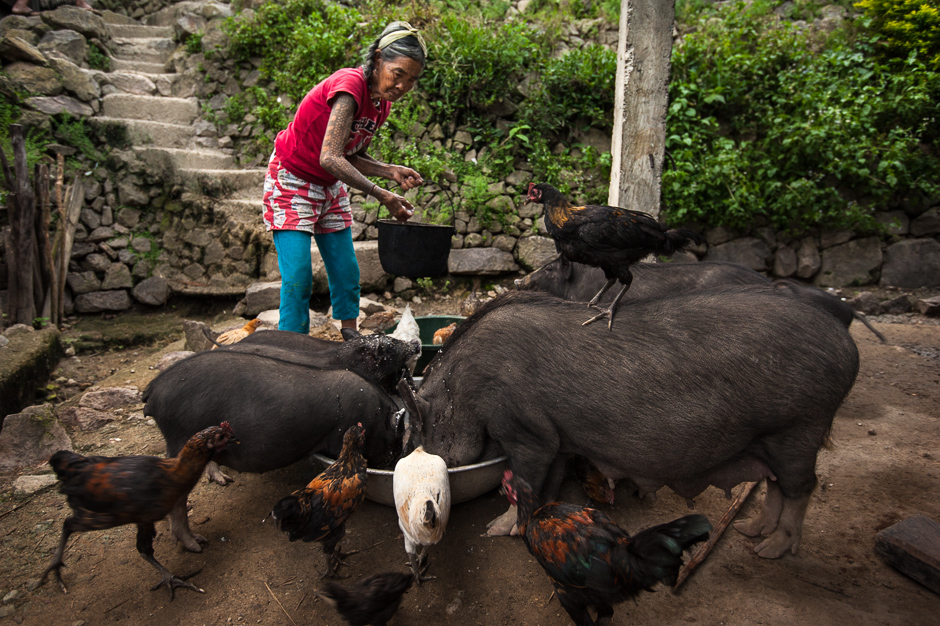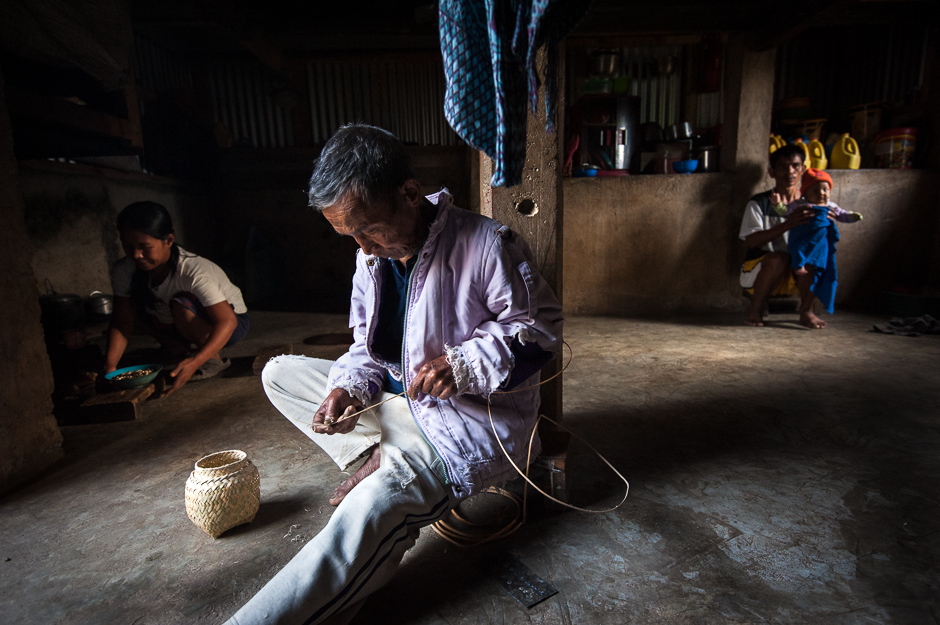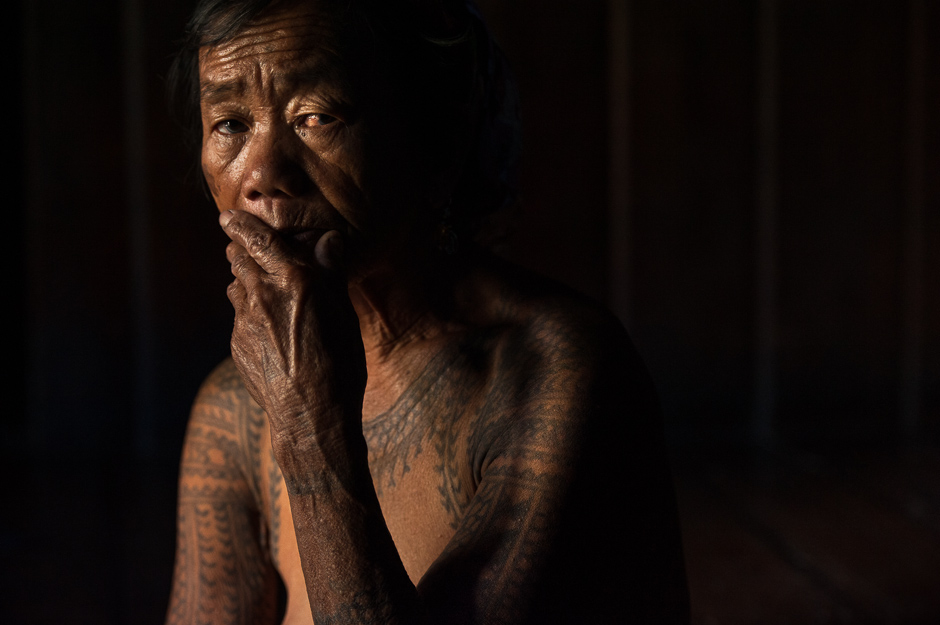 In other news, I was honored to be shortlisted for the APA / Lucie Foundation Scholarship for 2013, although only one recipient was chosen. I applied to this scholarship for the work I have been doing with the Katutubong Filipino Project in hopes to secure some funding to keep the project going. I will likely look for other scholarship or grant opportunities after the exhibit has passed in January. In the meantime, the project will continue as personal funds become available to put future trips together. So stay tuned…
To finish this post and for those of you who follow my blog be sure not to miss a new project put together by my friend and brilliant photographer Mitchell Kanashkevich called Eyevoyage. I think it's summed up best by the description put together on the website: "Eyevoyage is a visual journey. Exploration, photography, and storytelling define us. We're dreamers who believe that world travel nourishes and inspires individual creativity and the human desire to understand ourselves. We're a work in progress, but we've got big plans. Through a combination of eBooks, blog posts, and videos we'll be bringing you the work of some the most talented photographers around the globe. We'll show you the world as you've never seen it before and help you develop how you communicate your own vision of it through photography." Likewise, their Facebook Page has lots of great photos from around the world with the photographers background story on how they were taken. This is the start to a great new resource that I am excited to be part of and watch grow.