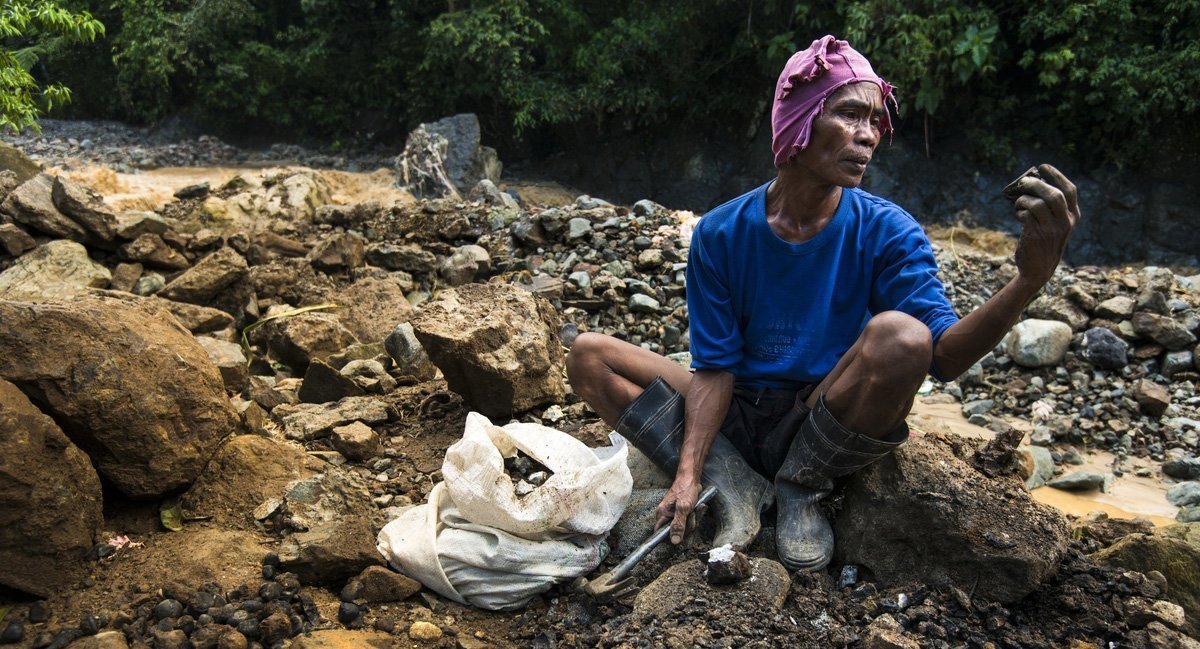 Asia, United States
I thought I would spend some time and put together my highlights from 2014 in photos. I've never done this before, but I haven't done many blog posts this year and therefore thought I should get another one in before the year ends. At times this year was extremely busy and at other times I was able to do more of the behind the scenes work that always seems to pile up. I had some firsts this year, including my first solo exhibit, and I took on more commissioned work than in previous years. It's been an extremely steady year and like always it seems to go by in a blink. I'm not one to really look back on things as I like to keep focused on the now and what's next, but nonetheless here are some highlights from 2014.
The year started with a big project hosting the
Forgotten Ten
exhibit for the Katutubong Filipino Project, my first solo exhibit. Asia Society Philippines wanted to help promote the
Katutubong Filipino Project
and we agreed that an exhibit was a great way to reach a larger audience and help educate and get our message out. It took months and months of preparation and planning and now looking back it's great to know our effort made a bit of difference. Honestly, this event was really rewarding and I enjoyed the learning that was involved. It isn't often you get to see your photos in print and going through the printing process gives a different meaning to your images. Aside from the technical aspects of preparing the photos, seeing your images printed really brings them to life. I would say that the whole process certainly makes you a better photographer. Here is
more info
about the exhibit.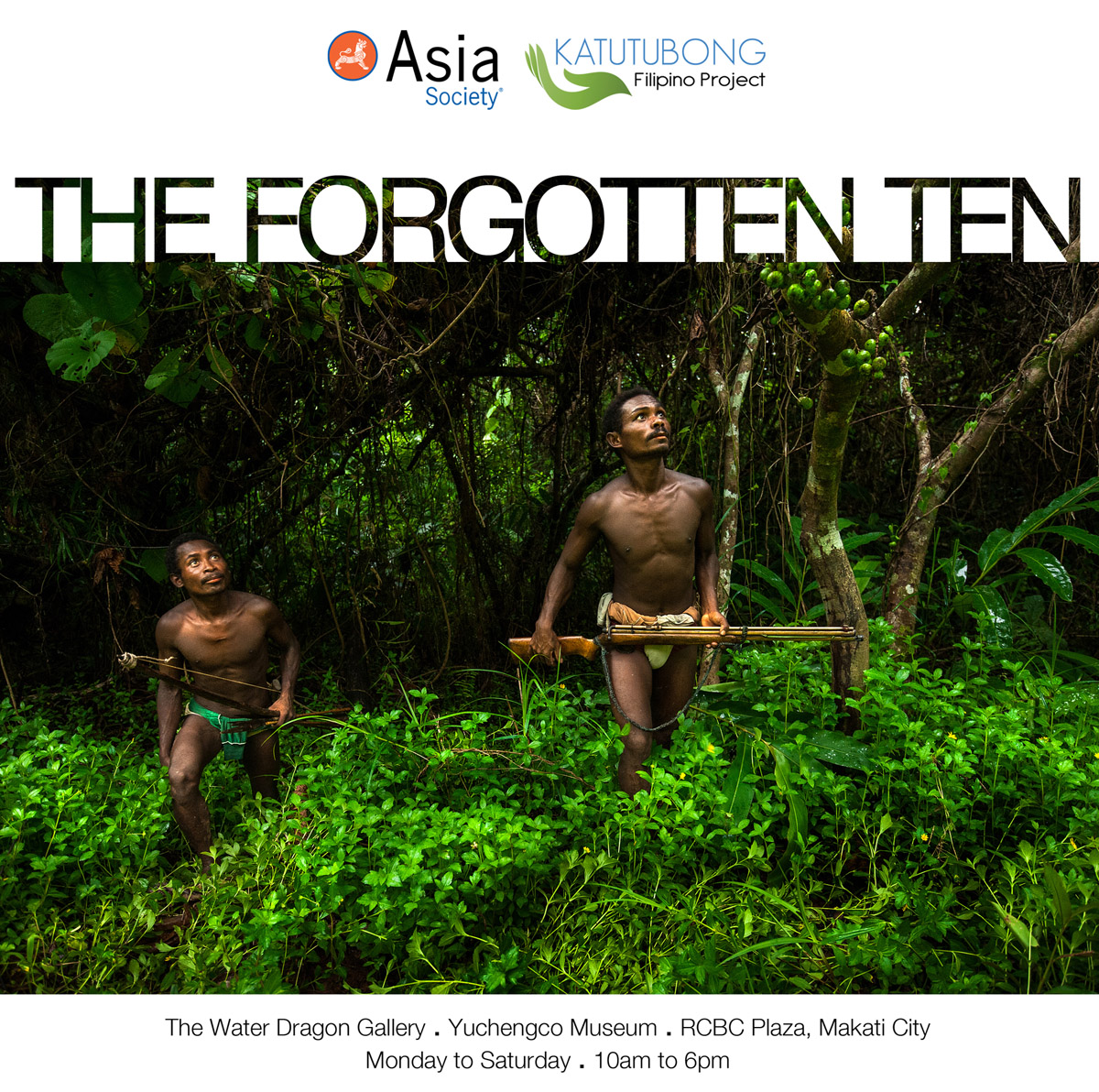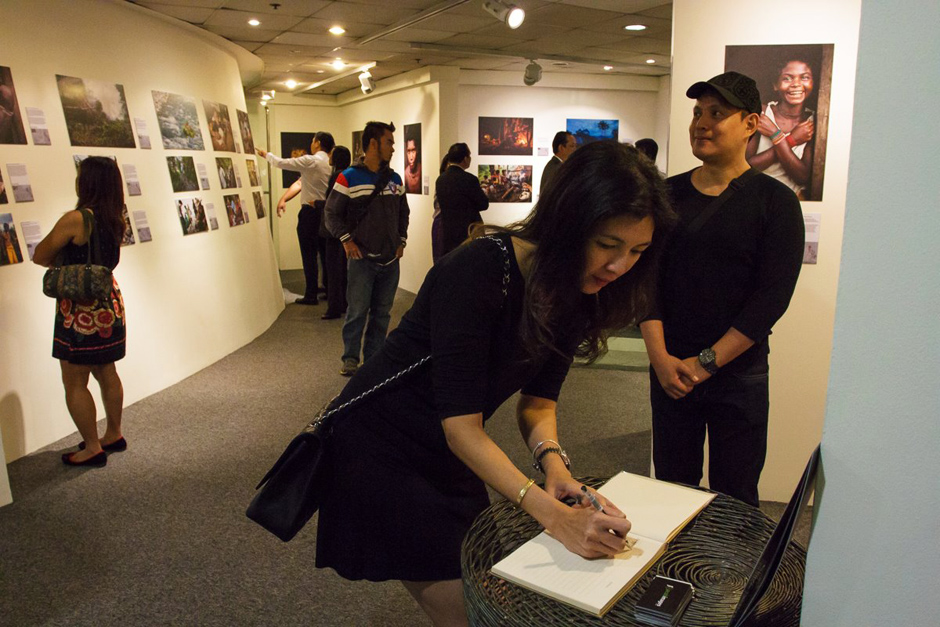 Early in the year, I was able to witness a unique ritual practiced by the Abelling tribe of Tarlac. This is the first time they performed the ritual in 10 years. The Abelling Tribe believe that Anitos (spirits) will reveal to them certain parts of their future by inhabiting the body of a tribe elder for a given time. For this to happen, the elders perform a long-standing ritual that lasts for three days. There is constant dancing where spirits enter the bodies of the elders and on the last day a pig is sacrificed and the elders drink the blood of the dying pig. The home where the ritual takes places is decorated with bamboo, hanging food and other symbolic items. There was a lot of fainting and dramatic chanting as the spirits entered the bodies of the elders.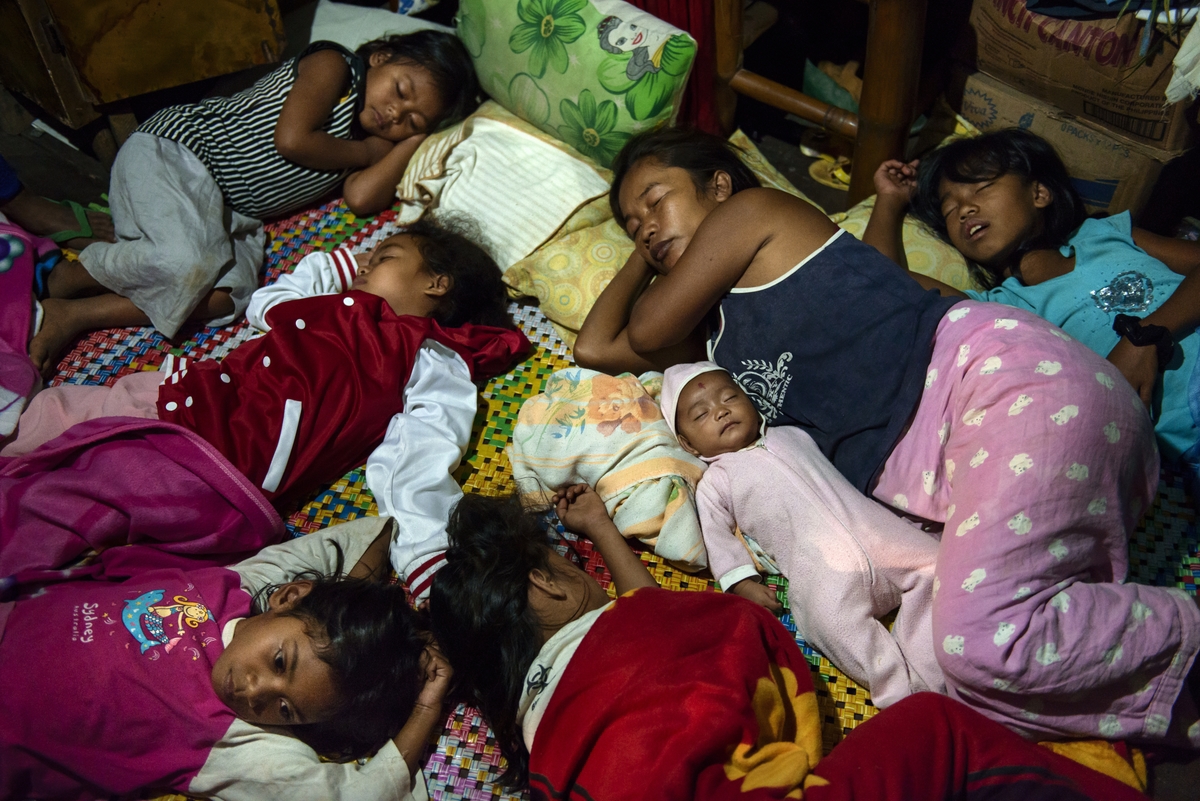 I've been doing a
one-on-one workshop
for a couple of years now, but this is the first year I helped lead a small group with photojournalist Karl Grobl. We had a great group of participants spending our time in Manila, Cebu and finally Palawan. One of the highlights of the tour was seeing Gilbert Bargayo being crucified on Good Friday. Something that not many people get to witness. Ending the tour in Palawan was also a great way to do some R&R while exploring the fantastic scenery. If anyone is interested to join the 2015 tour all the information is
here
.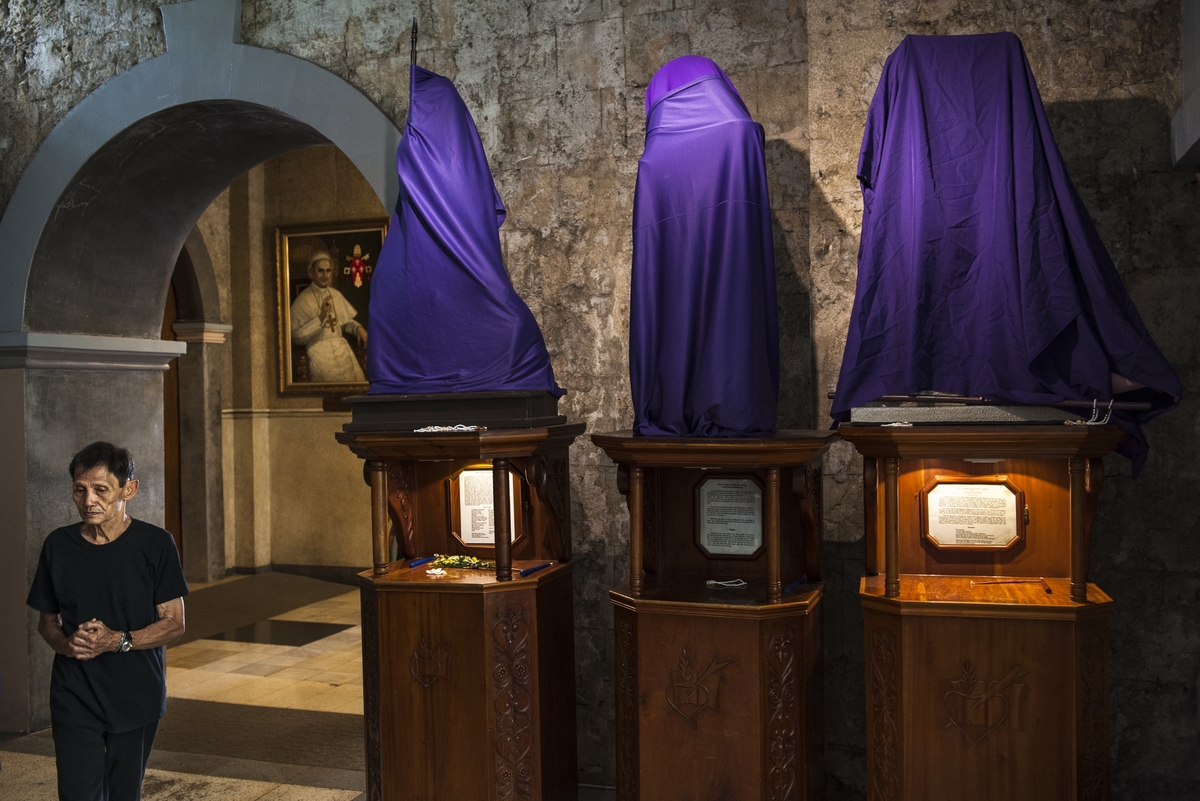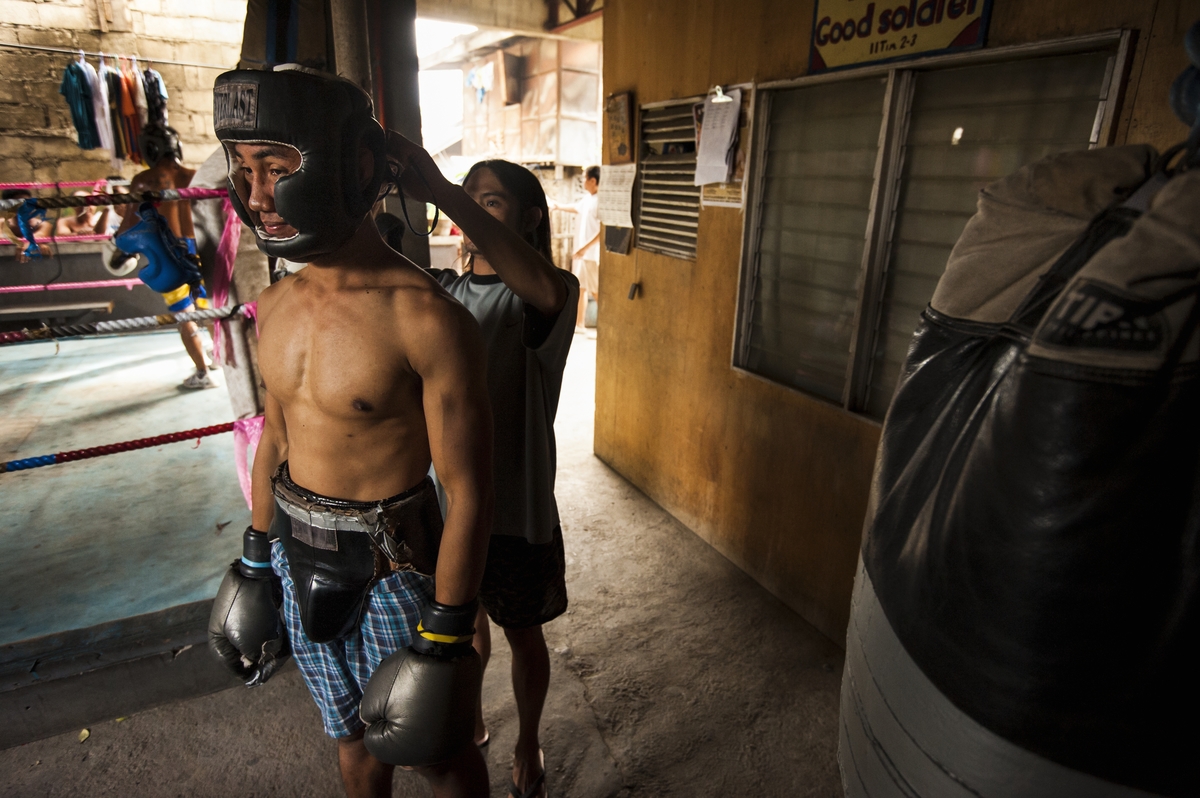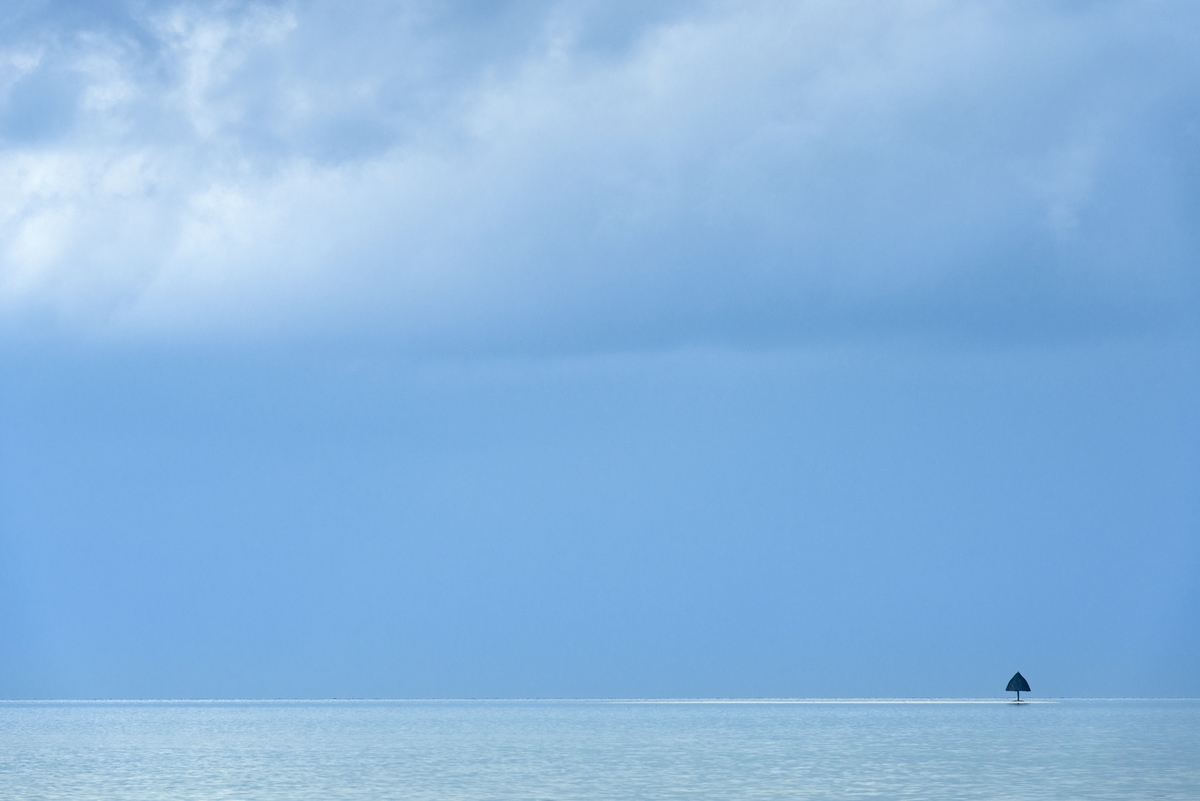 After our photo tour it's always necessary to get some editing and other other work done that tends to pile up. When I'm at home in Cebu or editing photos I find it almost always necessary to get out once and awhile to change scenery. Sitting inside looking at a computer can make anyone go a little crazy. I found myself taking some trips into the city just to shoot around town anything I came across.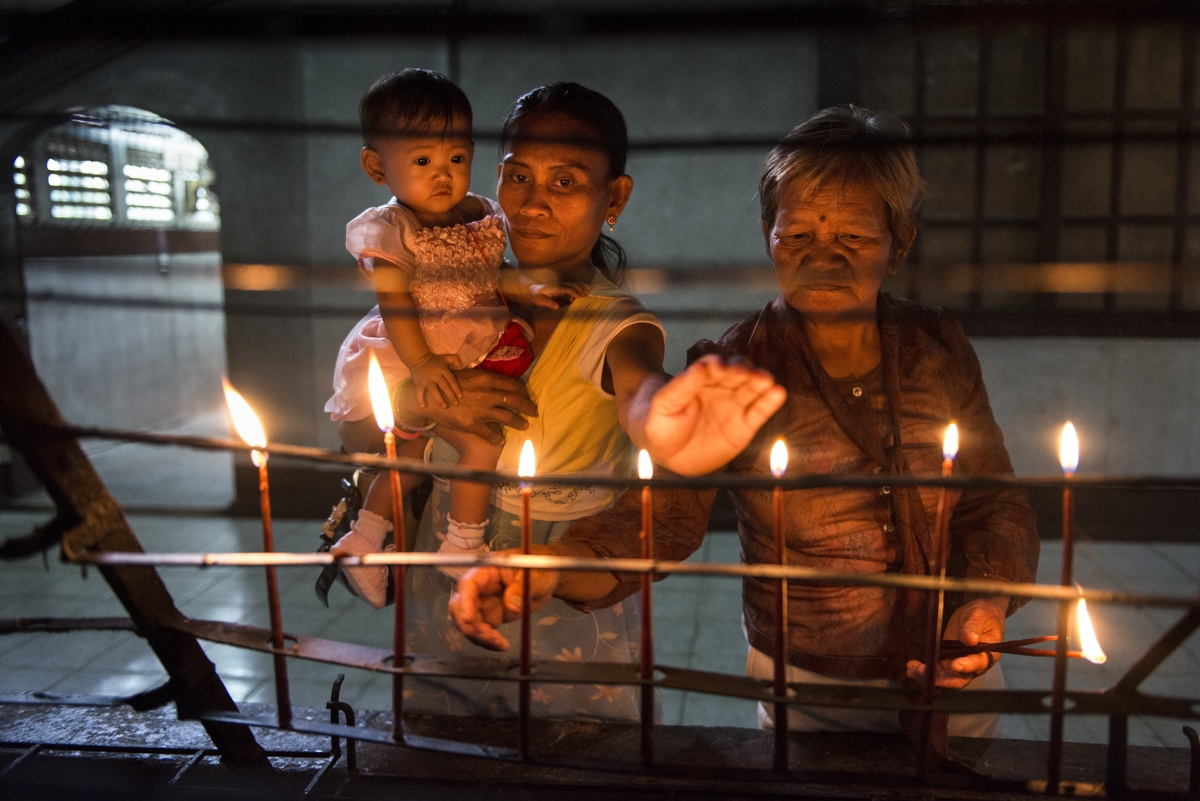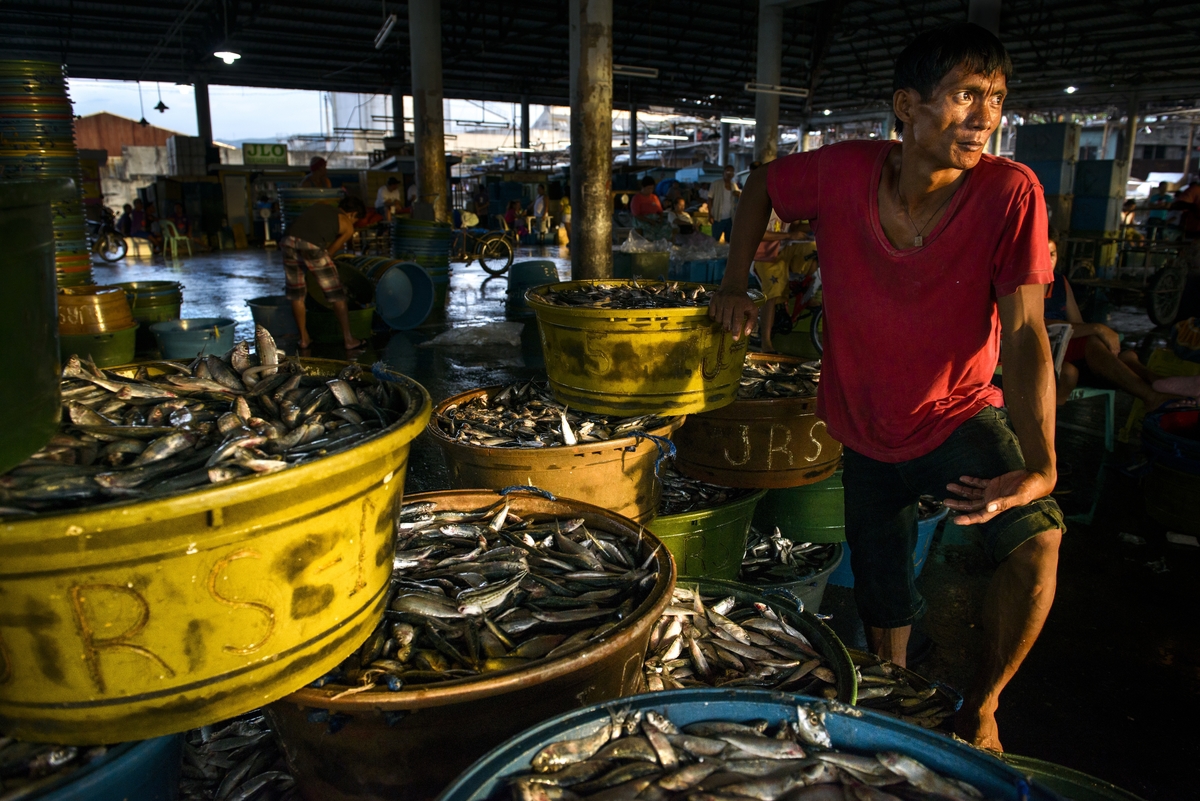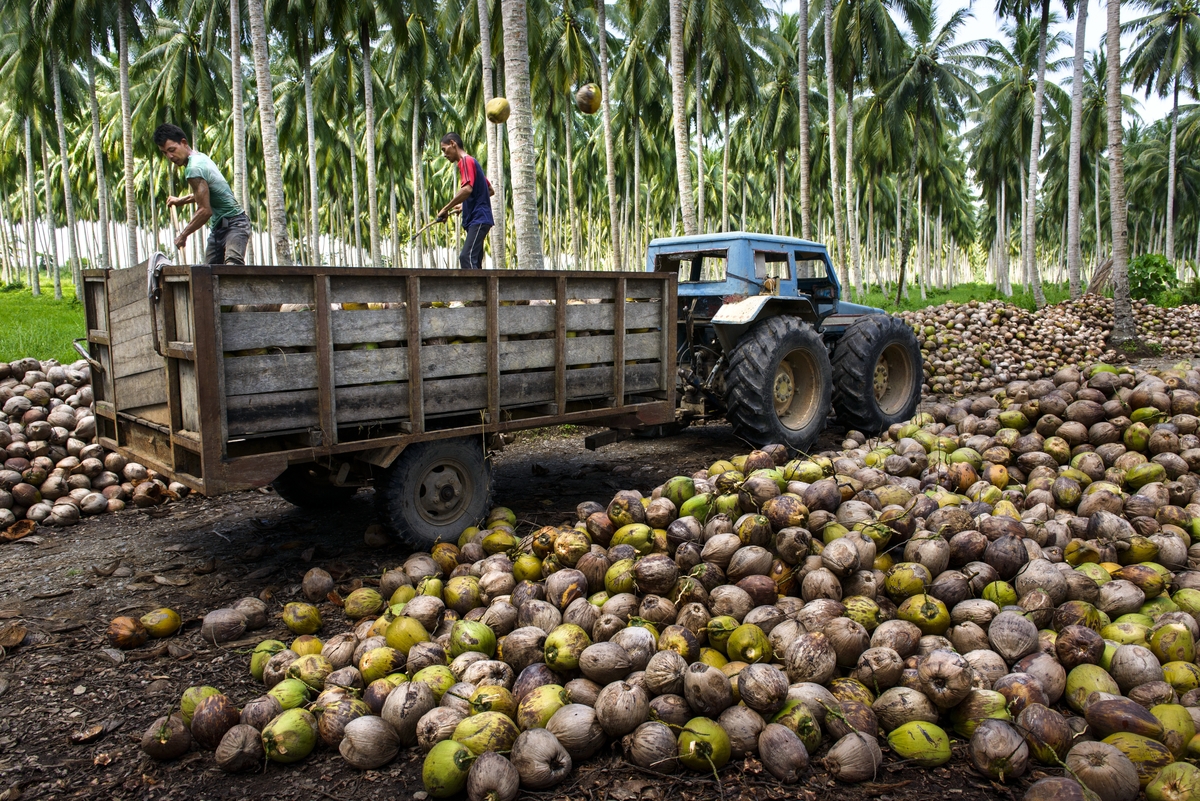 In June, I traveled to Compostela valley in Mindanao to spend time with the Mansaka tribe. The Mansaka are just one of a number of indigenous groups living in Compostela Valley and Davao del Norte, but they are the most numerous in the area. I had the kind privileged to spend time with a number of Mansaka families, witnessing life as it is today, both in their more traditional rural communities and in the modern city of Tagum. I learned about their many traditions, beliefs and the changes that are happening within the tribe, but more importantly, I witnessed an incredible sense of pride, even among the younger generation, and what it means for them to be called Mansaka. You can see the full blog post
here
.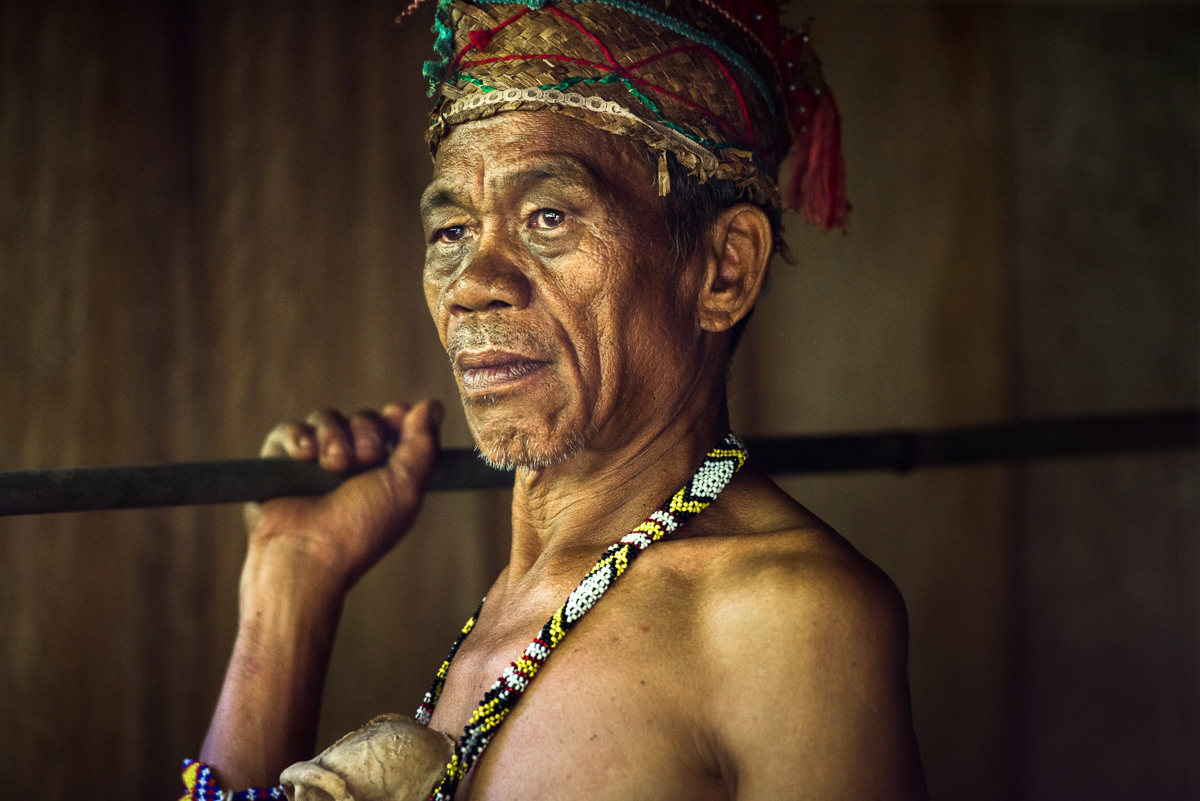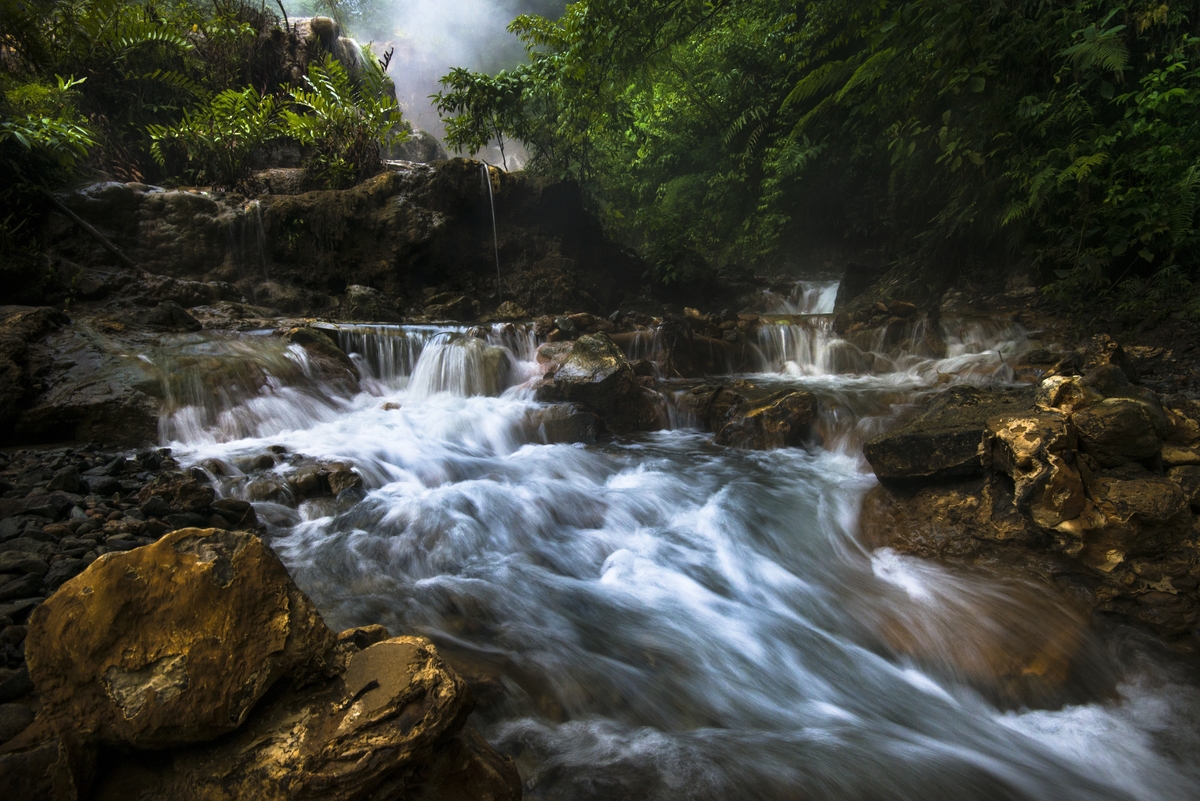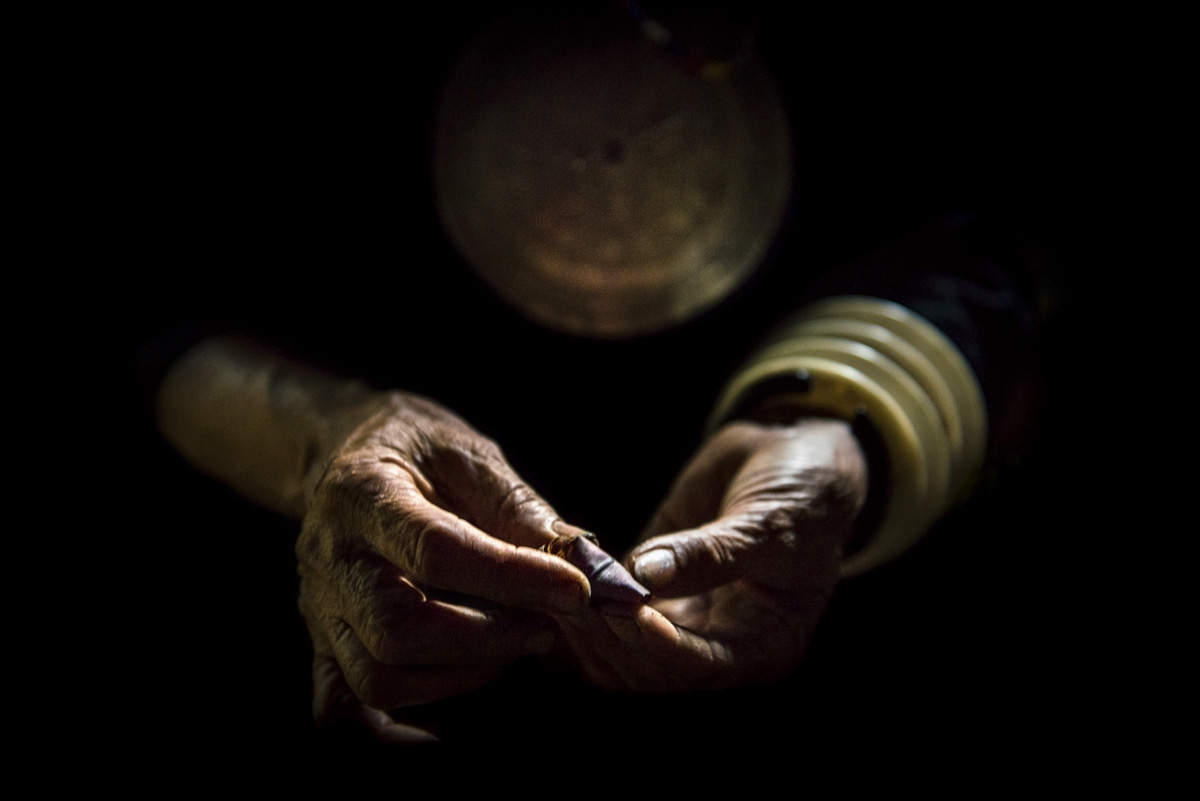 Another first for me this year was shooting the cover and feature story for Cebu Pacific's inflight magazine, Smile. The story was about Dumaguete and the surrounding area in Negros. I enjoyed my trip exploring a city I had not been back to in many years. The team we had was a lot of fun and I think the cover and article came out great. Smile is certainly one of the most read and nicest inflight magazines in the Philippines. You can see the online version
here
. On another note, Smile Magazine also featured the Katutubong Filipino Project in their January issue to help promote the Forgotten Ten exhibit in Manila. You can find that feature
here
.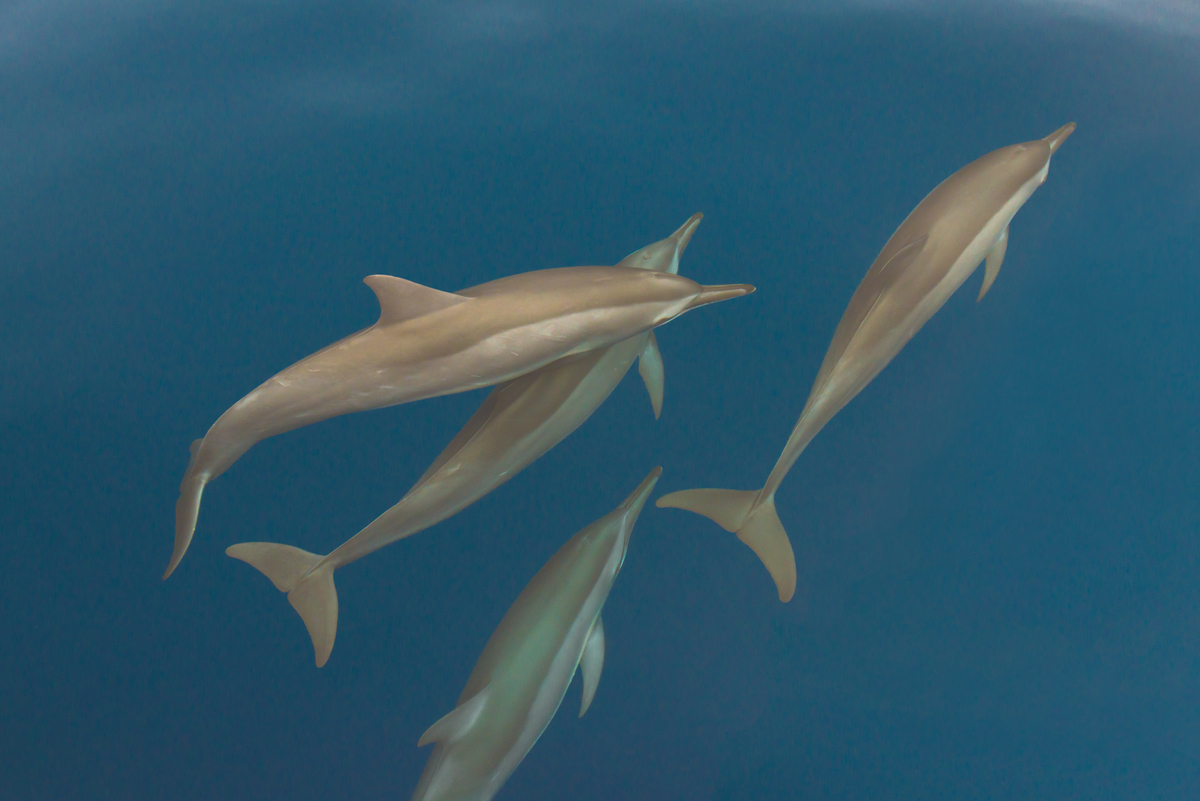 Every year in the Cordillera mountains of Luzon a ritual is held to celebrate the end of the rice harvest season. Over a two day period, three barangays gather to give thanks and blessings of post harvest with the celebration culminating in a "punnuk" (tug-of-war) which is held in a river flowing through the heritage rice terraces. The celebration was revived in 1999 but 2014 was the first year outside visitors were allowed to attend and I was fortunate enough to be there. It certainly was fascinating. Throughout the two day period all processes are performed by a "ritual specialist," a person ordained specifically to administer the various blessings required. The first day known as "huwah" proceeds at the house of a prominent elder who will receive other respected members of the community and guests to partake in the drinking of a rice wine especially fermented for this event (the rice harvest blessing). Before and during the opening of the wine the ritual specialist will conduct a blessing which takes the form of verbal chanting. The blessing involves five areas of tribal spiritual beliefs that need to be satisfied for the post harvest. The following day the punnuk takes place in the river – as a means of cleansing the soul and spirit with organic figurines being offered to the river as a means of thanksgiving. The event is a time for the whole community to come together in unity to celebrate. Three barangays challenge each other in the tug-of-war ritual with men,women & children partaking. Instead of rope two long sturdy branches known as a "pakid" are interlocked & bound together. You can see more images
here
.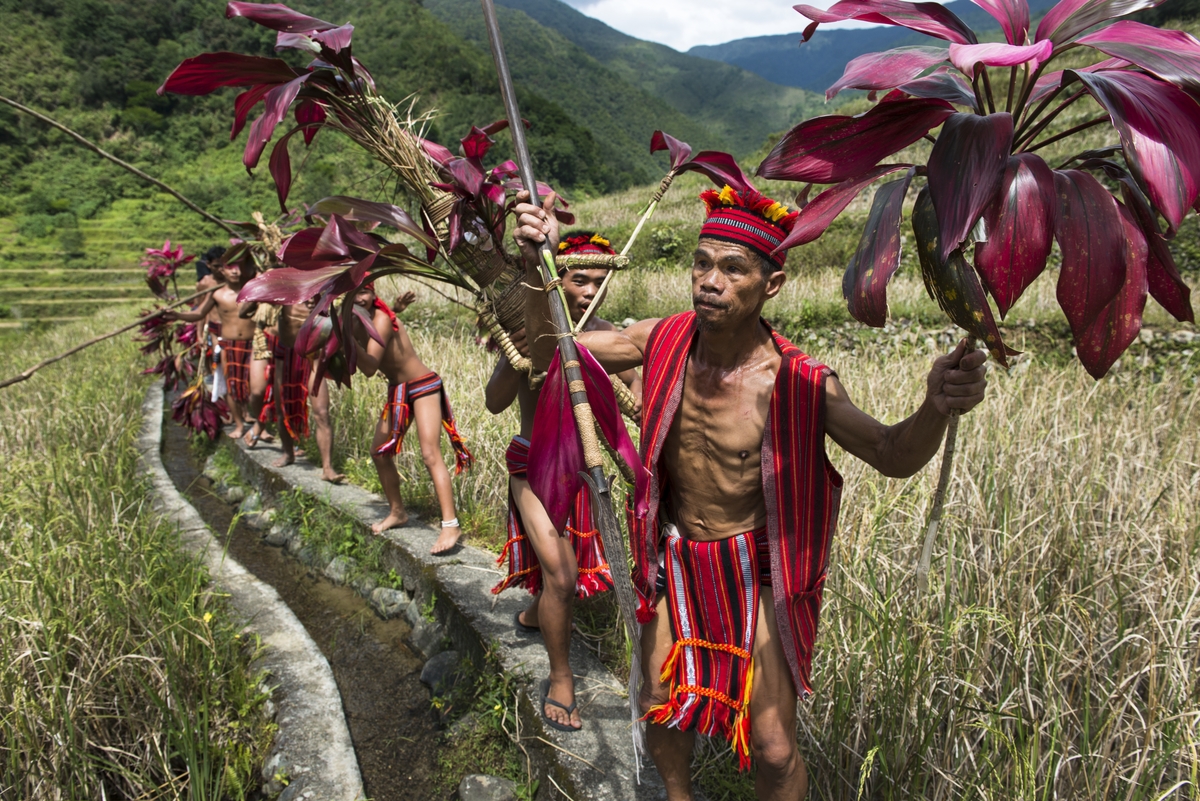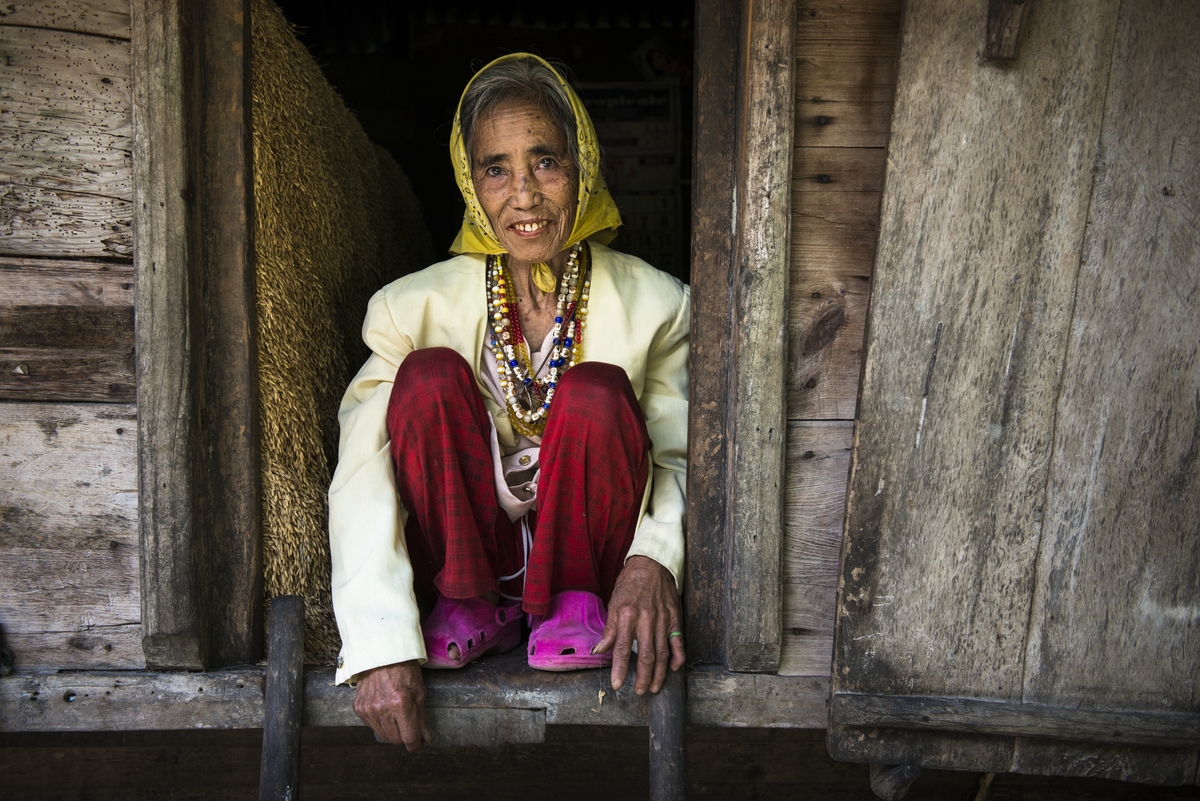 Over a year ago, on November 8th, 2013, Typhoon Haiyan swept across the Philippines. Millions of homes were destroyed and more than four million people were left without shelter. The typhoon destroyed not only infrastructure, but also 600,000 hectares of agricultural land. Overall, 14 million people were affected, including six million children. I took on a lot more commissioned work this year, most of it for organizations doing humanitarian work related to Typhoon Haiyan. It's really wonderful to not only be able to help tell the stories of the work these organizations are doing, but also to learn about the process.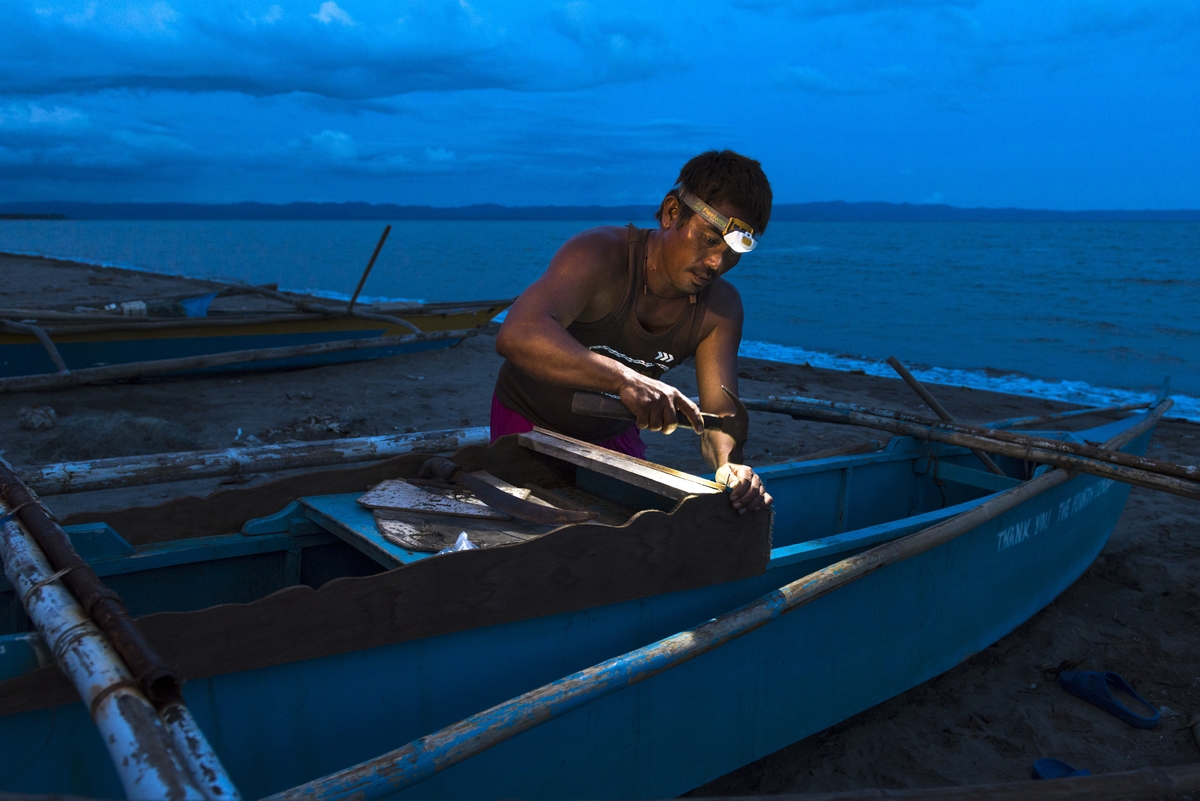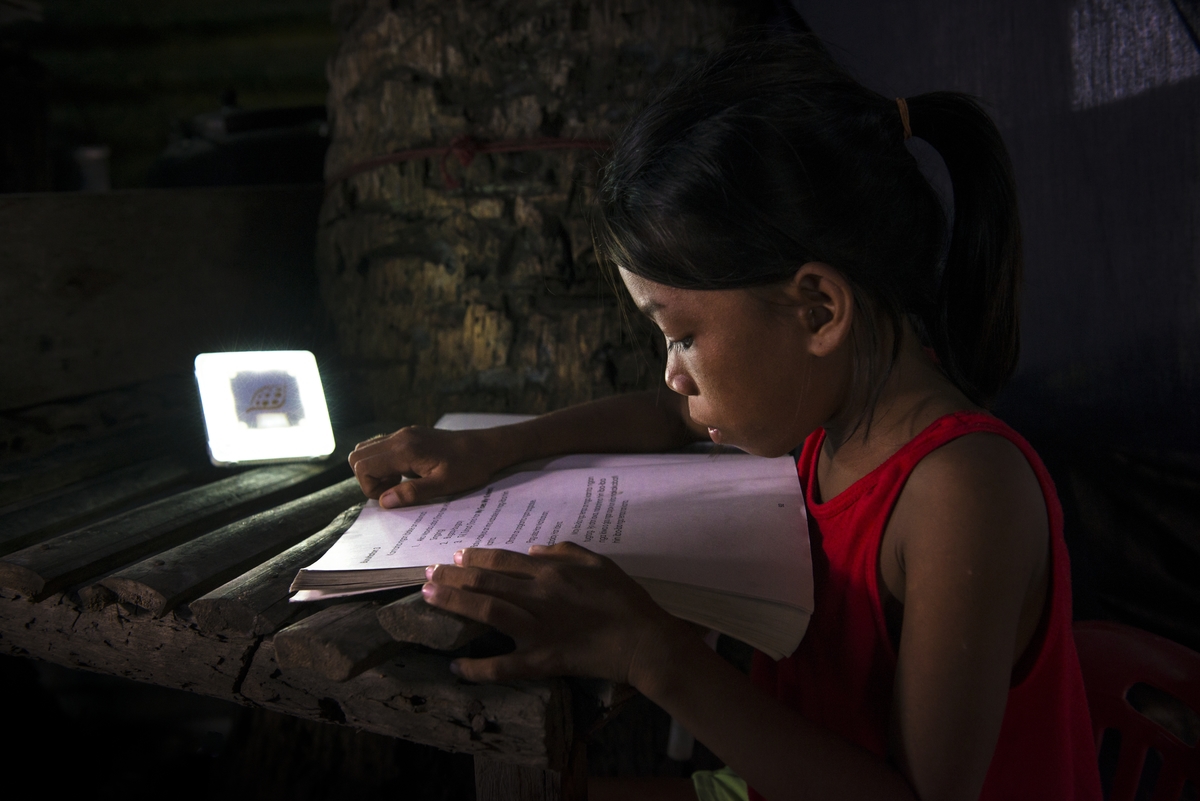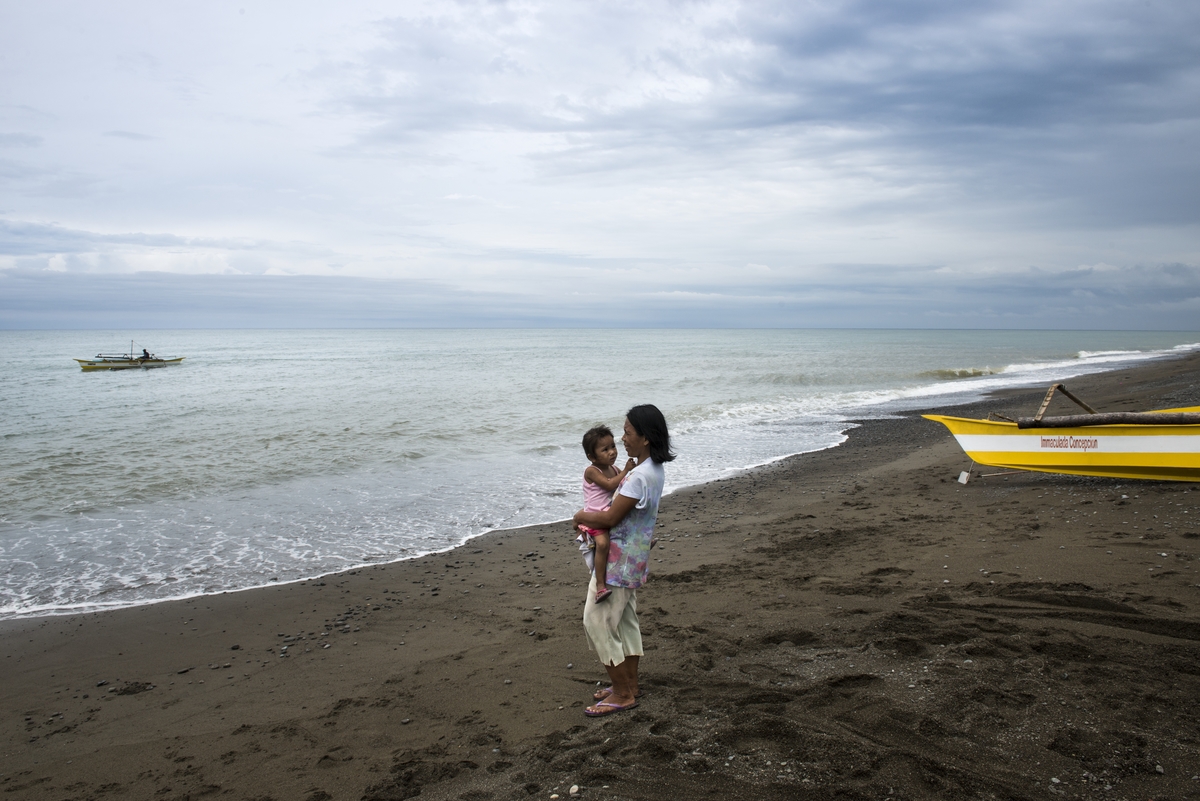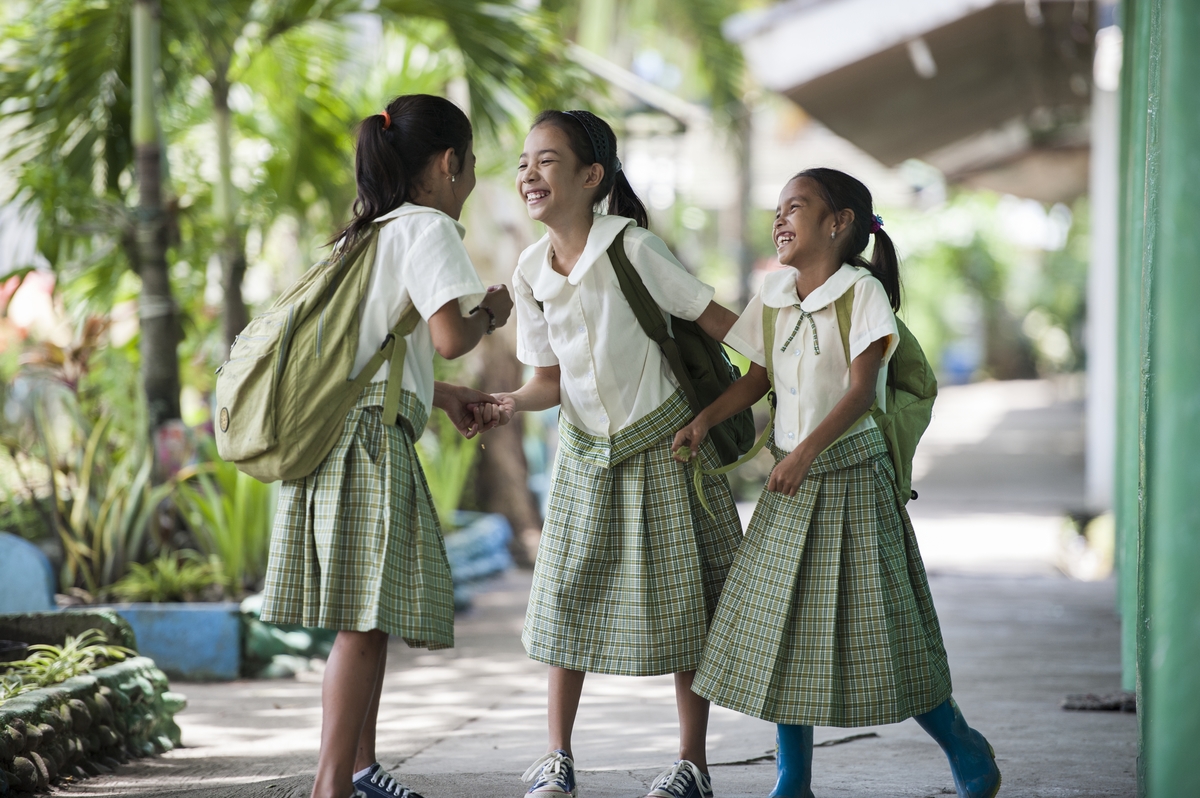 The Philippines was spared for the most part this year with natural disasters, although we did have Typhoon Hagupit pass through which hit some areas very hard. Masbate was one of those areas and the island lost more than 3000 head of cattle mostly due to pneumonia brought on by the rain. I went to Masbate after the storm with the response team from World Animal Protection. The team went to some of the hardest hit and remote places to vaccinate and medicate animals in urgent need. Helping animals after disasters is often an afterthought for many people – myself included. I learned a lot from the veterinarians over the weekend and the importance of protecting many farmers main source of livelihood.
In October, I made it back to New England in time for the autumn colors. I wanted to go back to the area where I grew up and reconnect with some childhood friends. It had been many years since I last returned. It turned out to be a great trip and the timing was good as well. I got to visit the Granville Harvest Festival, a small town festival that I remember from my childhood. Autumn was is full swing and the colors were beautiful.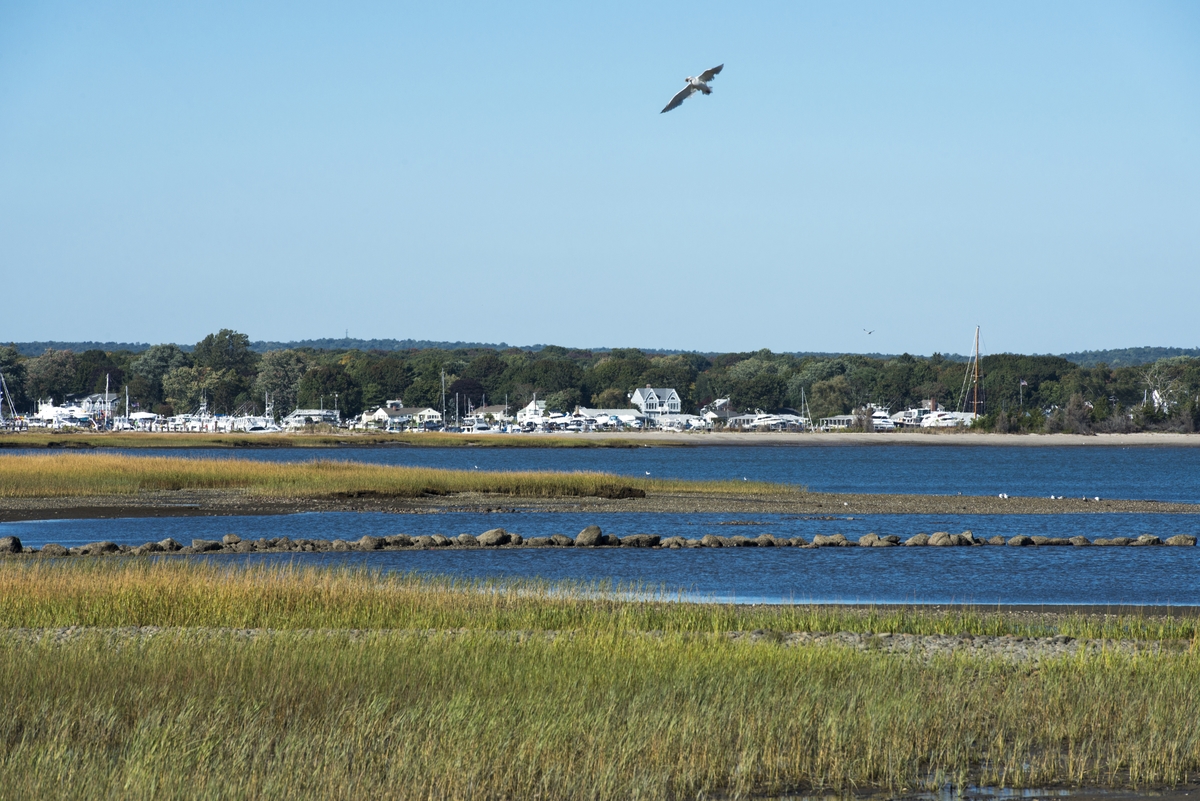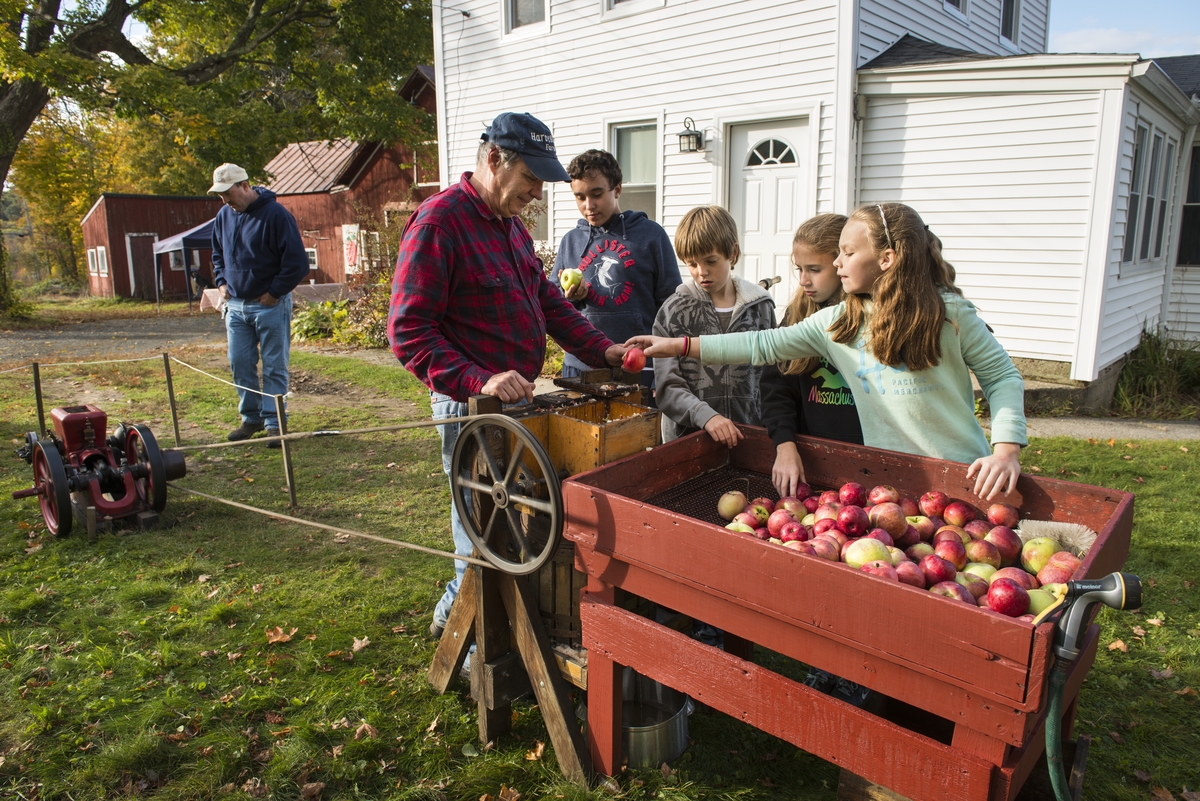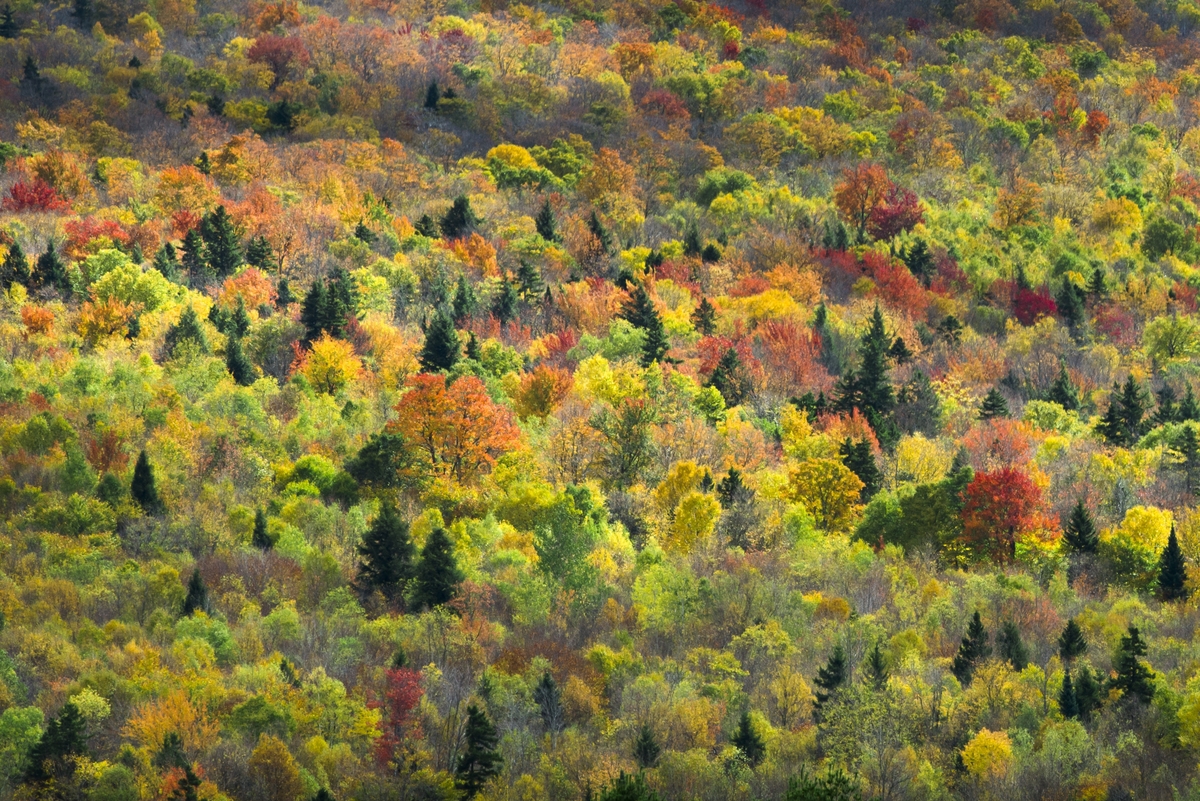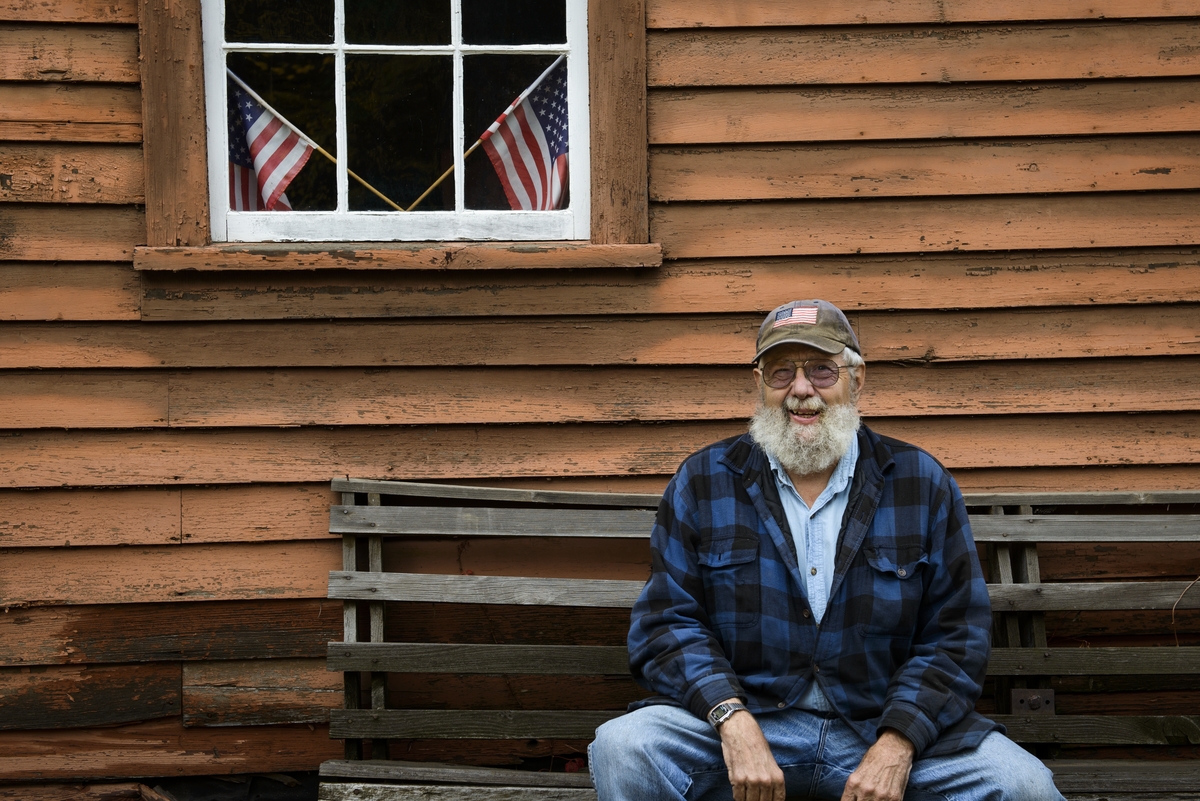 There was a lot of good things happening behind the scenes this year including a new website design, becoming part of the
Wonderful Machine roster
, adding new images to the
Corbis
collection and I joined a new brand called
Offset
. There really is a lot of work that has to happen aside from shooting and editing and this year brought about a lot of good changes.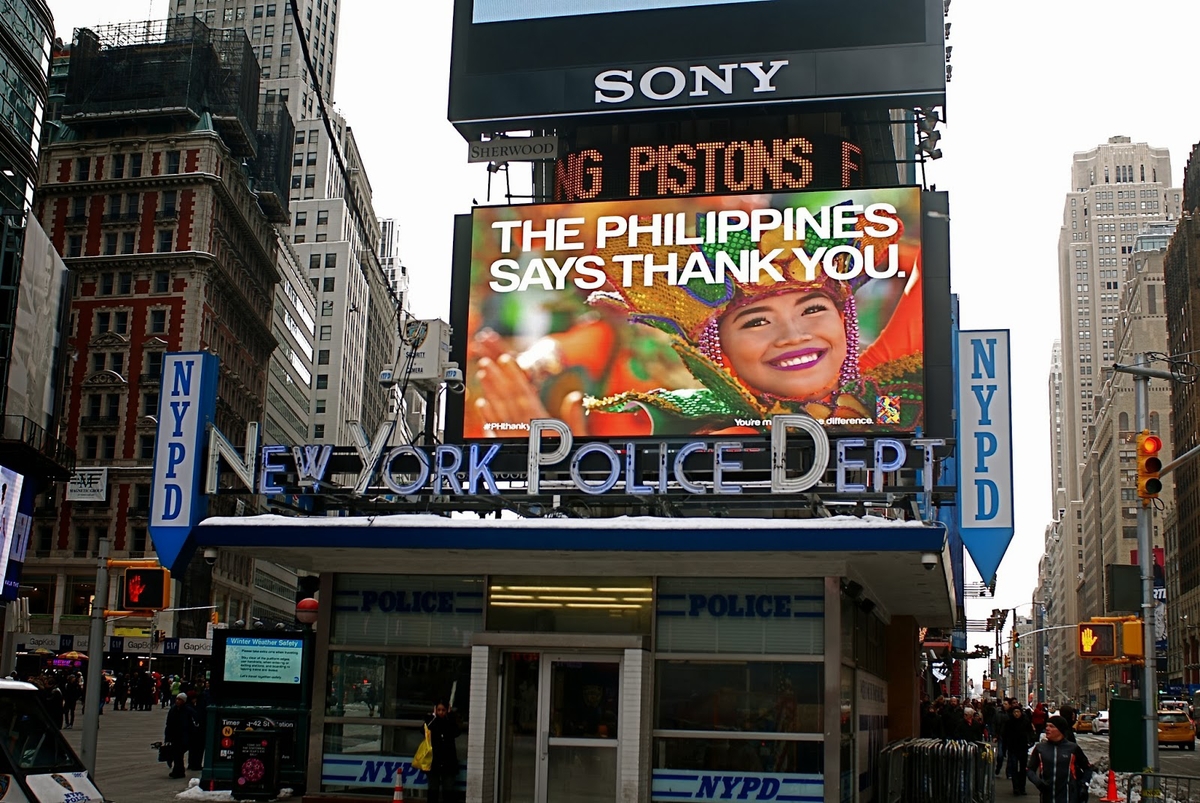 Think Tank Photo was nice enough to send me a Retrospective bag to try out and in return my friend Rolando Pascua and I made this short video. I really do like this bag for city shooting or just to grab and go. It really makes it easy and I like the low profile look of it.
It's amazing how fast a year goes by and there is always much more I wish I could have accomplished when looking back. But again I'm someone who likes to look forward and next year is already starting to take shape. I have a list of goals on my mind for 2015, but it basically boils down to being out in the field more and creating more imagery. Cheers to a travel-filled and creative 2015!
Jacob Maentz
Dec 30, 2014