One week prior to my departure to Tawi-Tawi I received an email from the US Embassy in Manila. "U.S. citizens should continue to defer non-essential travel to the Sulu Archipelago, due to the high threat of kidnapping of international travelers and violence linked to insurgency and terrorism there."
Continue Reading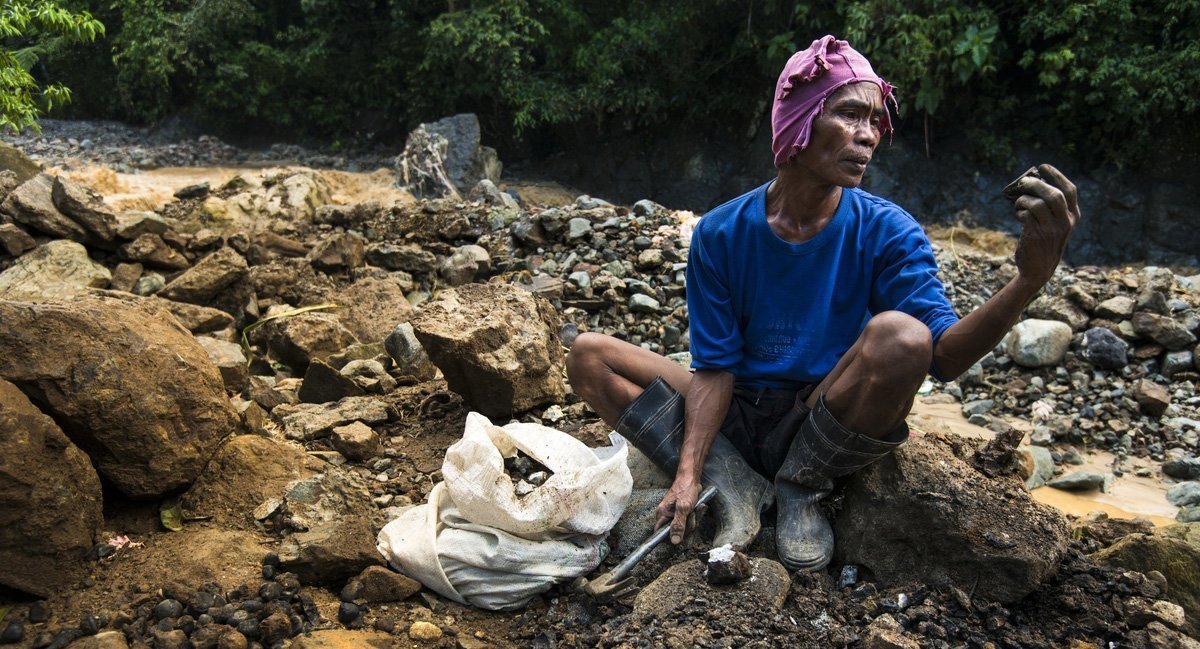 Jacob Maentz
Dec 30, 2014
I thought I would spend some time and put together my highlights from 2014 in photos. I've never done this before, but I haven't done many blog posts this year and therefore thought I should get another one in before the year ends. At times this year was extremely busy and at other times I was able to do more of the behind the scenes work that always seems to pile up. I had some firsts this year, including my first solo exhibit, and I took on more commissioned work than in previous years.
Continue Reading
Jacob Maentz
May 20, 2013
Three weeks in the Cordilleras of Luzon and I feel like I have only scratched the surface of experiencing the rich cultures that make up the Igorot people. This is a common trend I have experienced while working on the Katutubong Filipino Project and one reason I hope to extended the project longer term, perhaps for another three years. More time is needed. This is especially true when trying to tell the story of the Igorot people who live in six different provinces with over 20 tribes all speaking different languages, practicing different rituals, and have different beliefs and cultures.
Continue Reading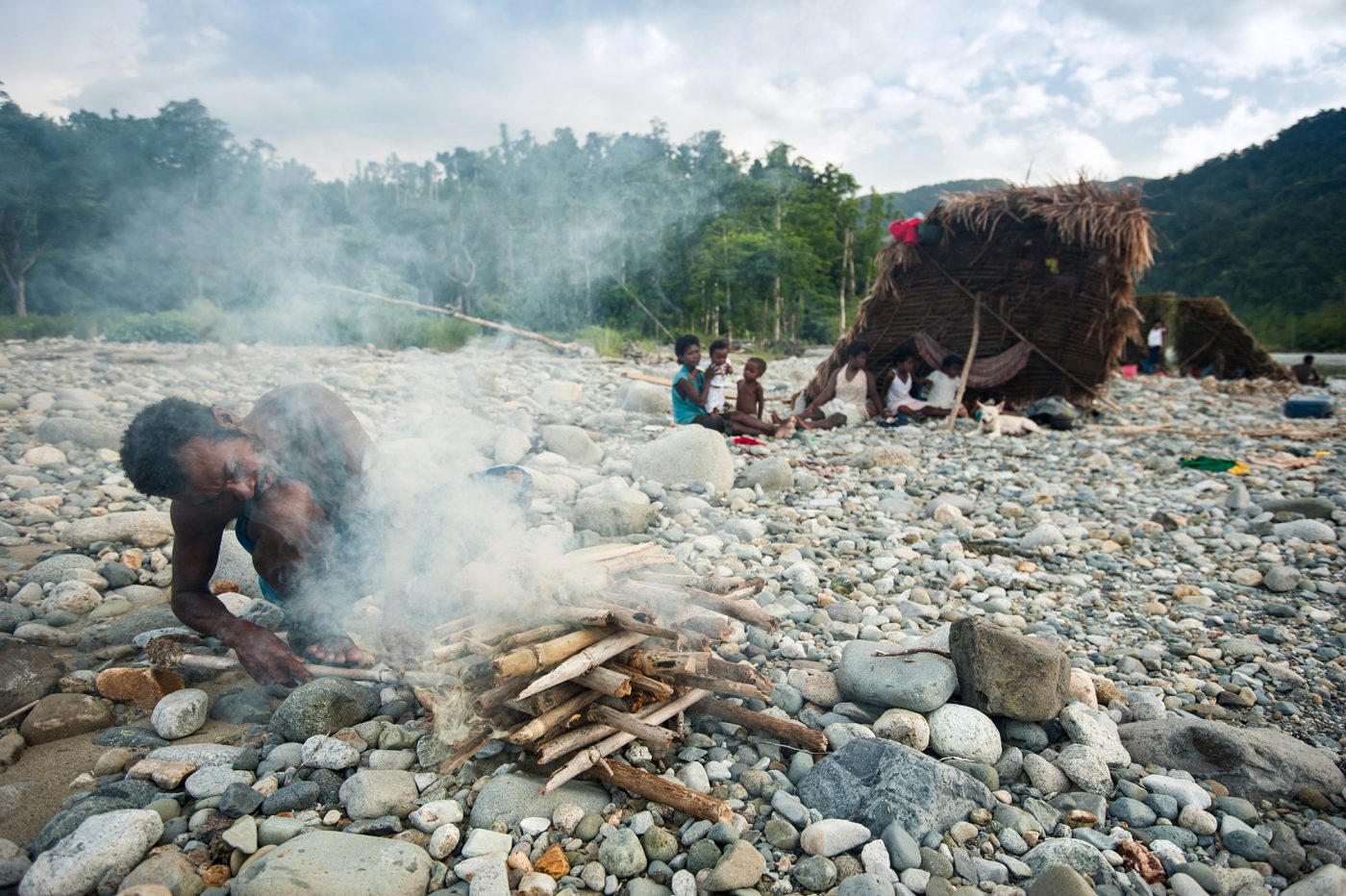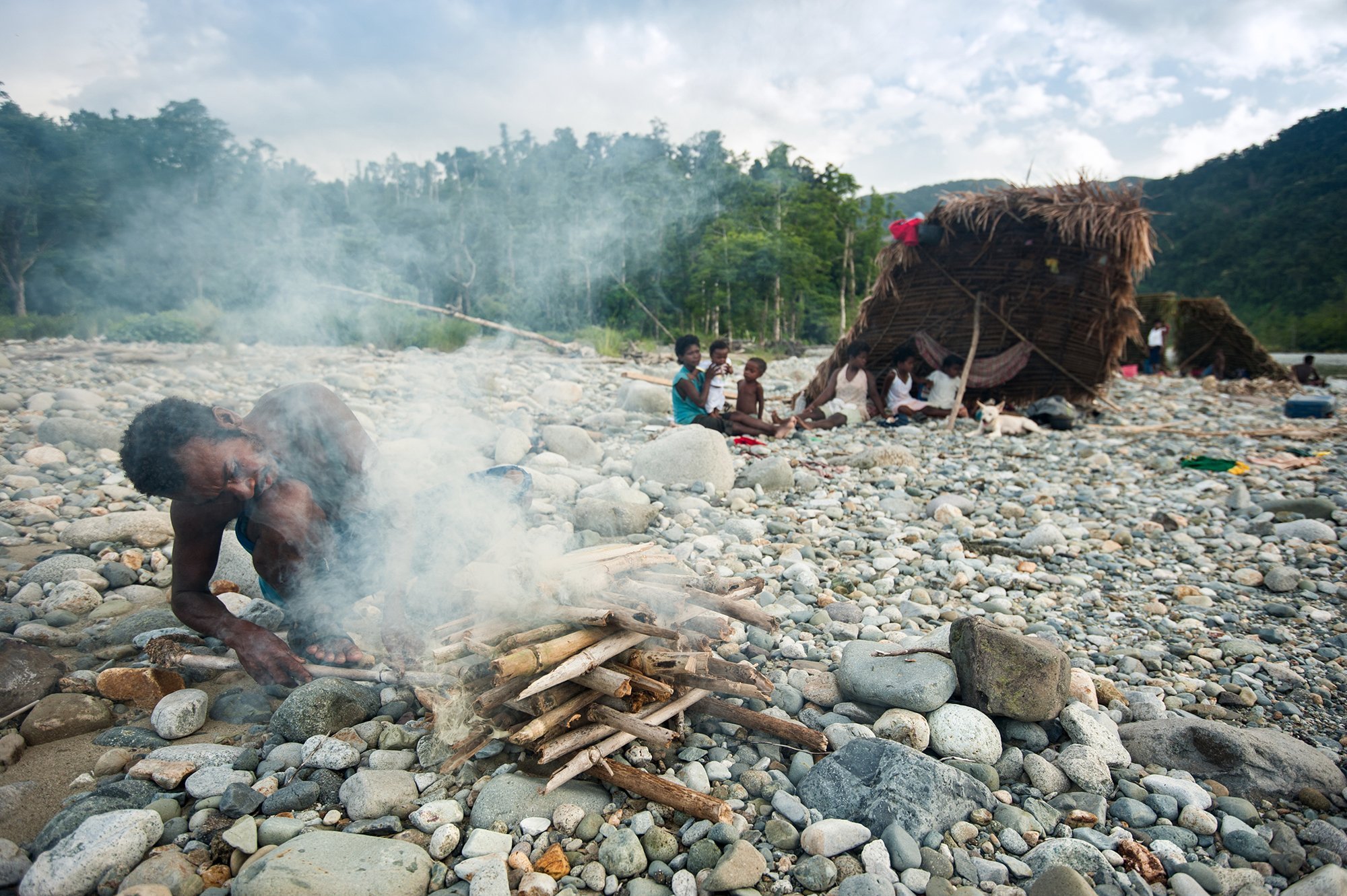 Things often do not turn out the way you might expect them to. Such was the case during my recent trip back to the Sierra Madres. I returned to a part of Isabela and Cagayan provinces to visit some old Agta friends from last year. Upon returning this time I had a plan to go on a hunt with some of the men, a hunt for wild pig, deer or monkey. These are game items that the Agta still hunt for occasionally in the forest to eat or sell to locals. I was excited about this trip and thought with the contacts I had made everything would fall into place fairly easily. However, I couldn't have been more wrong. Uncontrollable circumstances such as bad weather, broken transportation, and previous obligations of my contacts lead to a serious amount of time waiting.
Continue Reading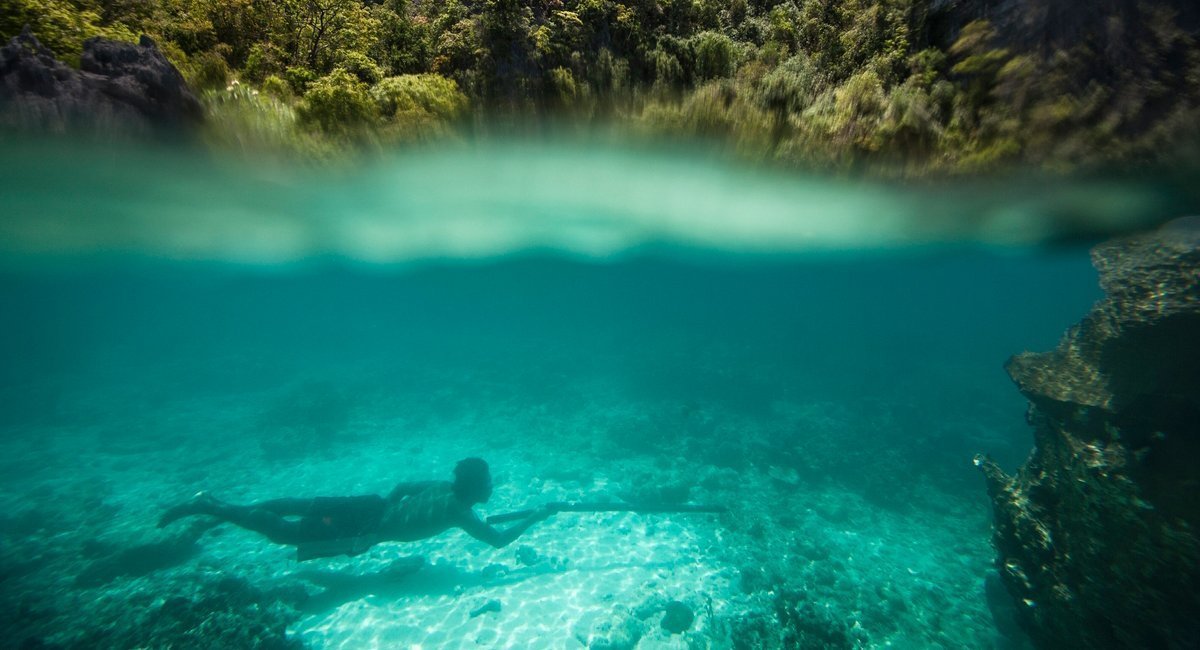 Jacob Maentz
Apr 28, 2012
It's been eight years since I was last in northern Palawan during my Peace Corps days. Back then I spent a lot of time in Coron and Busuanga doing marine surveys and remember how beautiful the islands were in this part of the country. This time my travels brought me to Coron to photograph the Calamian Tagbanua people, one of a number of different indigenous groups found in Palawan. During the months I spent in Coron years ago I remember isolated fishing communities that harvested seaweed and octopus. I also remember the picturesque tropical islands, especially Coron Island which stands tall above most of the others with its karst limestone cliffs. It was these memories in part that made me want to return and explore the area with my camera.
Continue Reading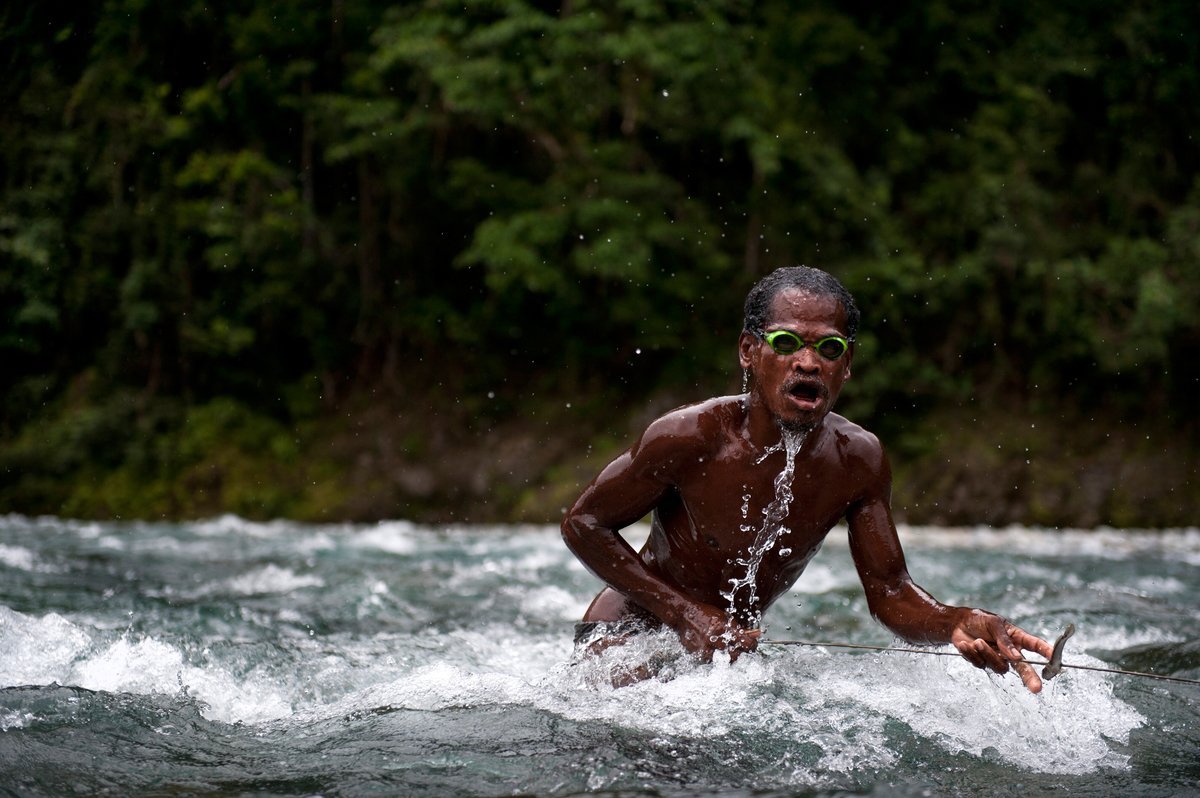 Jacob Maentz
Aug 10, 2011
I just returned from a two week trip to Isabela province in northern Luzon to document the Agta and Dumagat Indigenous people in the area. Oma and I traveled for three days to reach our destination; starting in Manila we traveled by bus for two days and then took a 15 hour boat ride on a small outrigger full of cargo to reach the towns of Divilacan and Maconacon. These two towns are separated from "main land" Luzon by the Sierra Madre mountains. There are no roads going here and the towns are only accessible by boat or a small plane. The remoteness of the area is what initially attracted me because I was hoping to find something more authentic, something different from other places I have been to in the Philippines.
Continue Reading
I'm back in Mindanao and wanted to share some images from the past few days. I have been here looking to photograph some of the indigenous peoples in the northern region of the island, and it has proven to be somewhat difficult. Despite one very disappointing day we were able to find a small Mamanwa community that allowed us to photograph them. I won't go into detail here about the difficulties, but it basically involves the tribes wanting a significant amount of money to let us document them. I have had very gracious hosts the past few days in Bayabas, Surigao del Sur.
Continue Reading
Jacob Maentz
Sep 27, 2010
I'm back in Dutch Harbor after being out at sea for the past month and a half. I have been observing on long-line commercial fishing vessels fishing for Pacific Cod in the Bering sea. It was a long time out and I must say it's nice to be back on land. I wanted to share some more images from this beautiful part of the world where bald eagles and rainbows can be found on any ordinary day.
Continue Reading
Jacob Maentz
Jul 24, 2008
I had the opportunity this week to interview Pedro Patrício one of the founders and developers of Photoburst.net, a travel photography daily contest. Pedro was kind enough to answer all of my questions, revealing a little more behind this new and creative contest he has helped start. Photoburst.net is a fairly new website that publishes a daily winning photo from their contributors.
Continue Reading
Jacob Maentz
Jun 28, 2008
After a few months of planning and organizing I finally sent off around 1500 slides and negatives to be digitally scanned. I feel relieved, but anxious at the same time to see the final digital images which will eventually be added to my stock gallery. These images are mostly from my travels to Latin America, the Philippines and Malaysia. During the past few months I have been trying to locate all of my old slides and negatives from friends and relatives houses around the country. I have also been looking into purchasing a new Nikon ICE scanner to turn these slides into a digital format. After a lot of research and reading on-line reviews, etc. I decided to use a scanning service called ScanCafe, which is based out of California.
Continue Reading