Every now and then a project comes up that I get really excited about. When I was asked to photograph the newest Philippine World Heritage Site, Mount Hamiguitan, I knew right away that this would be an amazing project to work on
Continue Reading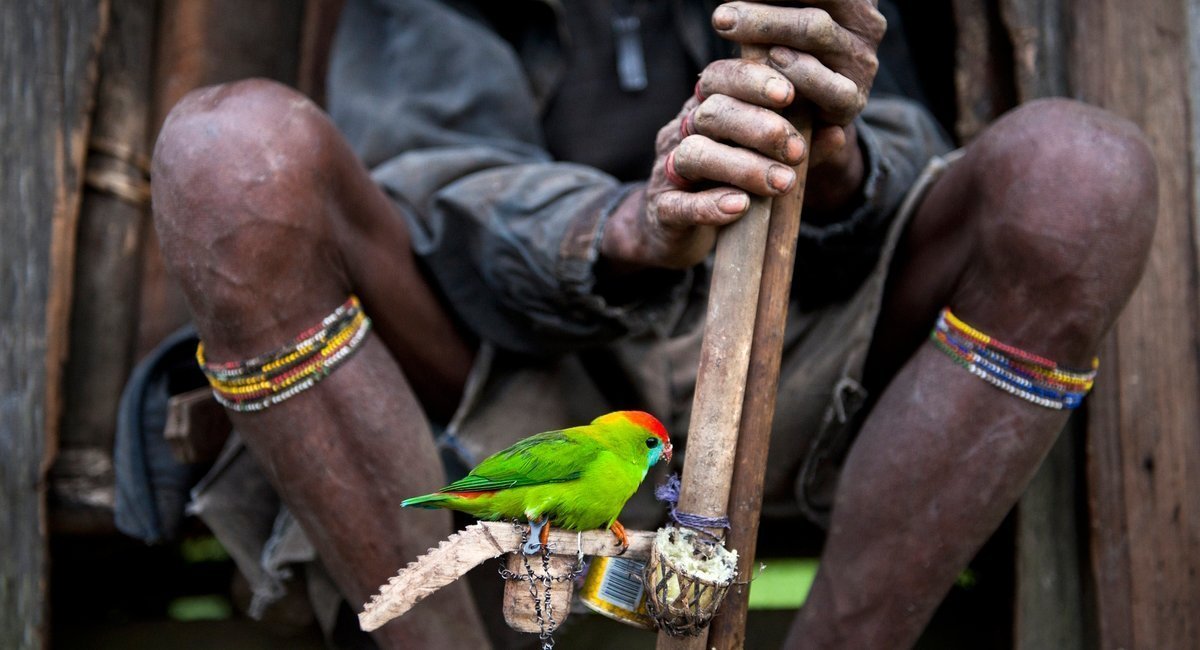 Jacob Maentz
Feb 22, 2012
The Bukidnon plateau is home to seven of the 18 different indigenous groups found in Mindanao. After doing some research I decided it would be a great place to visit for starting the Katutubong Filipino Project. Although our travel to Bukidnon was fairly short we learned a lot about the Lumad people (the Visayan word collectively used for all indigenous people in Mindanao). We spent most of the week with a Manobo community high in the mountains of San Fernando municipality. The Manobo people are just one of the 18 Lumad groups found in Mindanao, however, they have a number of subgroups with slight language differences and practices. The different Manobo tribes are semi-autonomous from the Philippine government and have their own laws, practices and judgements given by tribal chieftains (Datus).
Continue Reading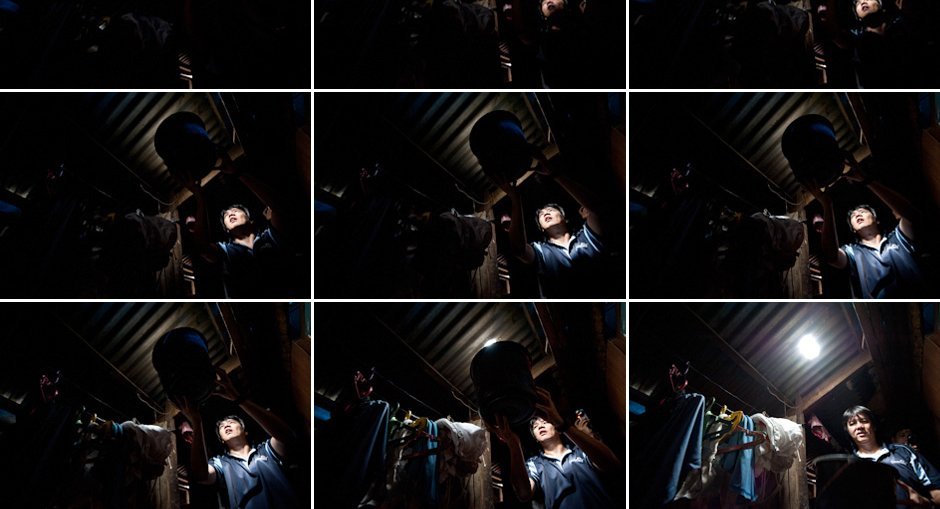 Jacob Maentz
Dec 21, 2011
Last Saturday I had the opportunity to shoot a project that is helping to change lives in an extraordinary way. MyShelter Foundation has always been at the forefront of creative and groundbreaking technologies and this is their latest venture called a Liter of Light (Isang Litrong Liwanag). The concept is simple. By using plastic bottles and filling them with water you create a prism that captures sunlight and dispersers it into a home.
Continue Reading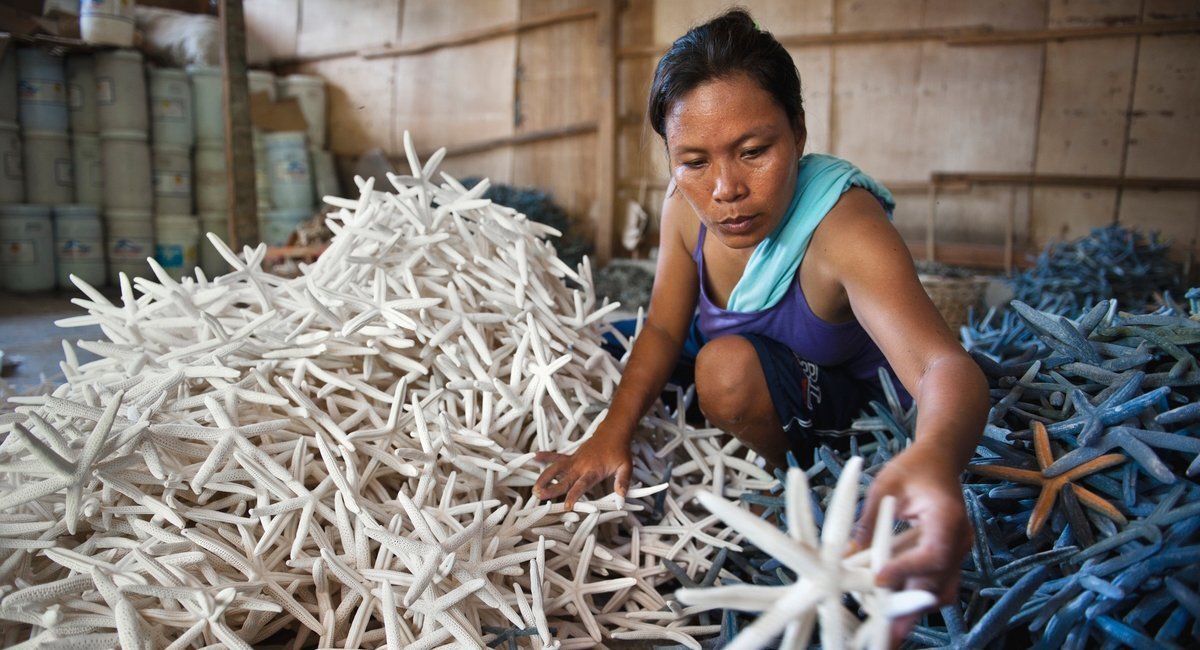 Jacob Maentz
Jul 12, 2011
I was doing some research recently and decided to see what the small island of Olango had to offer because of its proximity to Cebu. I knew the island had a bird sanctuary that is a popular birding destination, but I wanted to see what else the island might have to explore. While searching through some photos I noticed one image of a women standing next to a giant pile of starfish. The image was striking to me because I had never seen so many dead starfish before. I started to dig a little deeper and was able to find that one barangay in Olango island is known to export seastars, shells, urchins and sand dollars. I decided to go and have a look because I couldn't believe that starfish in this amount could be harvested and sold. For what? I was thinking.
Continue Reading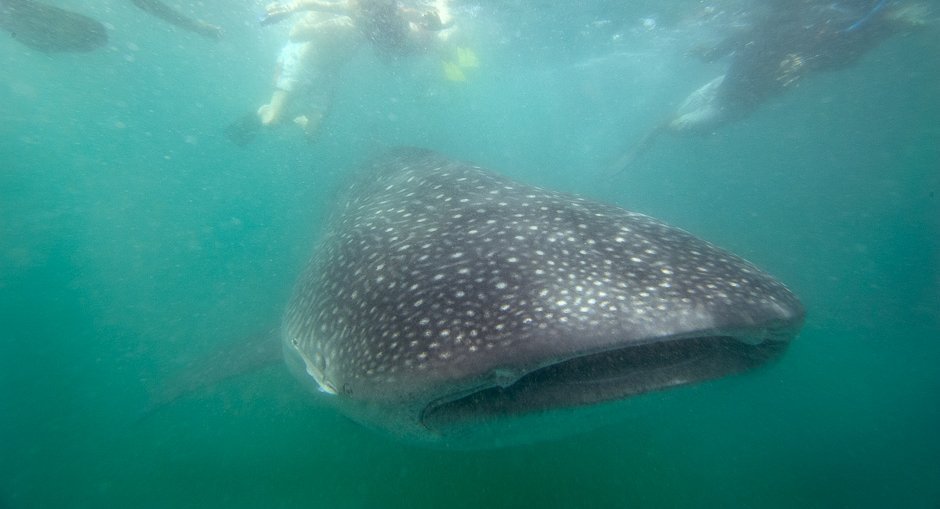 Jacob Maentz
Apr 15, 2011
I've spent the last two days enjoying a unique experience that is becoming more and more popular with both foreigners and locals here in the Philippines. Donsol is one of the few places in the world where you can swim with the largest of fish, the Whale Shark or Butanding in Tagalog. Coming to Donsol is something I have wanted to do for a long time, but because of the short Whale Shark season I have never made it until this year (however, we found out the season here is actually from December to June, not only March and April like we thought).
Continue Reading